Do you have a health goal you are trying to reach?
Do you find yourself coming up with excuses?
Do you struggle to take manageable, actionable steps to reach those goals and overcome those excuses?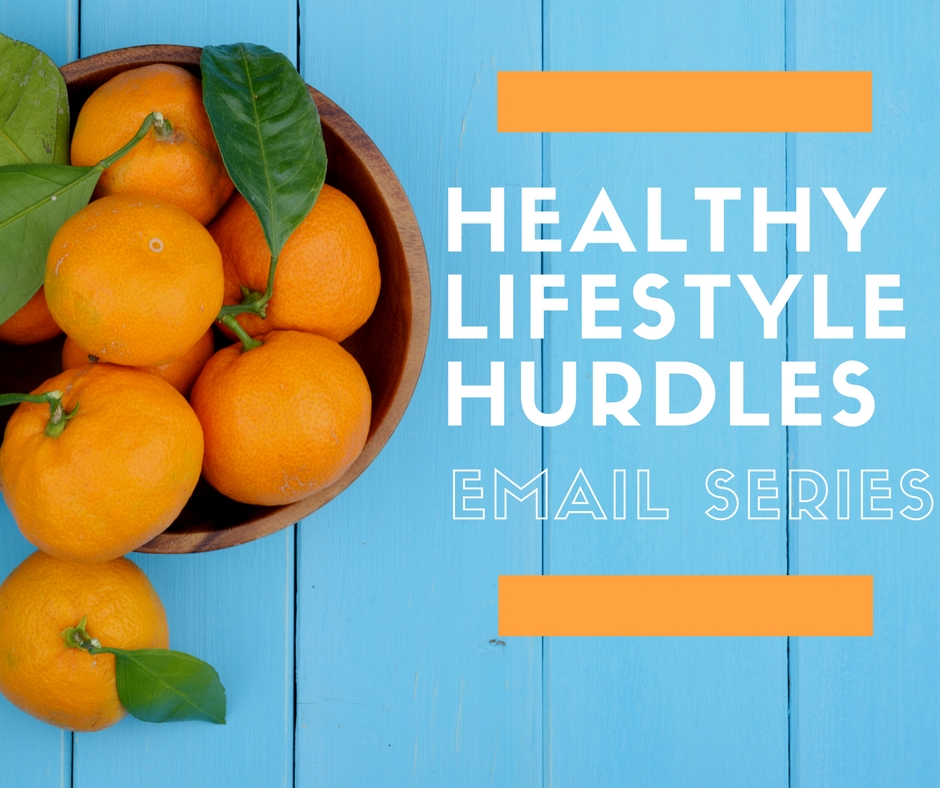 Living a healthy lifestyle and creating healthy habits can be a lot of work depending on your starting point and schedule. As a result of the effort, there are plenty of excuses we make for ourselves. Once we let these excuses creep in and get the best of us, our goals are much harder to come by.
The Healthy Lifestyle Hurdles email series is the perfect way to acknowledge all those excuses we let in and then combat them so we can still reach our goals. Every excuse has an easy, actionable solution. Excuses like:
"I don't like water"
"I'm too busy to workout"
"It's too much work to plan my meals for the day."
Once you register for the Healthy Lifestyle Hurdles email series, you will receive a daily email for 14 days. Each email will tackle one excuse, or hurdle, that are common in most health and fitness journeys. Clear tips, strongly recommended suggestions, and a bit of tough love will help you break through these barriers so you can progress towards your goal.
In addition, you have the option to reply to a Think it Through question which will come directly to my inbox. This means you have both a health coach and personal trainer right at your fingertips!
Stop letting your excuses get in your way and start achieving your goals!
I highly recommend combining the Healthy Lifestyle Hurdles email series with the 14 Day Health Kickstart  (a $29 program) for a special joint price of $45. Just click the image to be taken to Paypal. Be sure to use the email you want your emails sent to!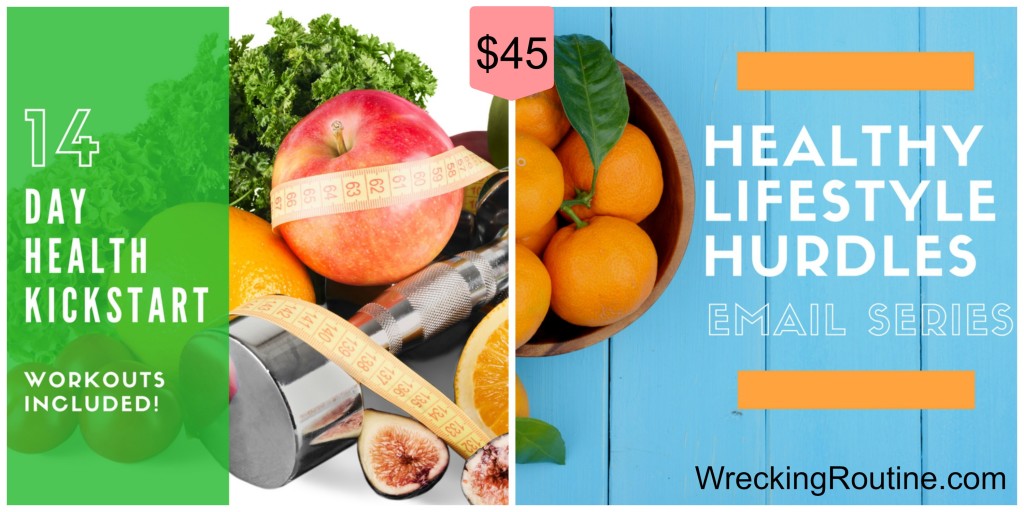 Your third option is to purchase the Healthy Hurdle Email Series with the 14 Day Health Kickstart that includes an additional 12 workouts and the 24 Day Health Journal. With these items, you will be completely set up for success for the month. It's the perfect combination to break habits, set new ones, and get yourself into a new routine of healthy eating and movement.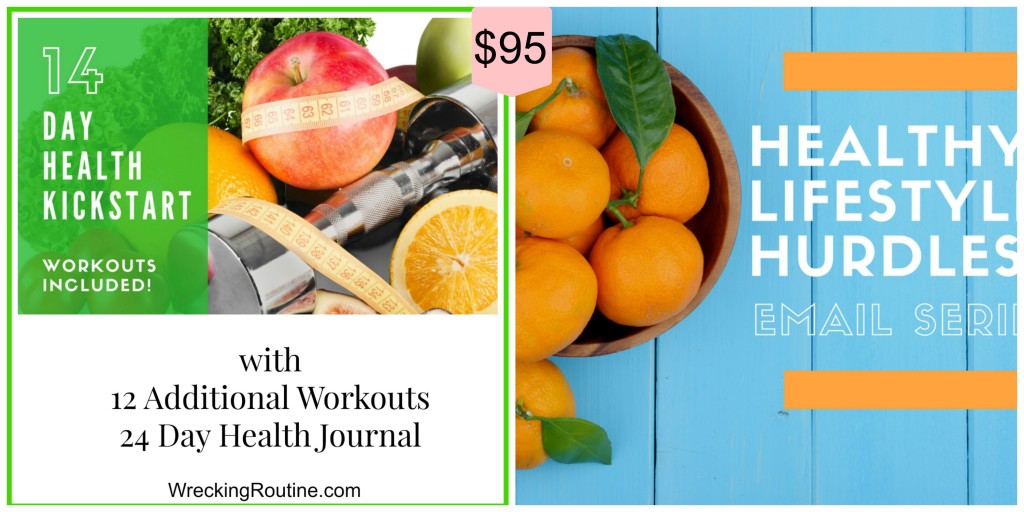 If you have any questions or concerns about the Healthy Lifestyle Hurdles email series, please feel free to leave a message in the comments, or email me at wreckingroutine@gmail.com. I am here as your Health Coach and want you to feel comfortable in starting a new program.