This post contains affiliate links. I appreciate your support!
Amidst all the back to school excitement of new school supplies, new clothes, new teachers, and new friends, we often forget that teachers are headed back to school as well. Many of us teachers work for at least part of the summer lesson planning, reflecting, and evaluating our practice in between enjoying time with our families and recharging after the school year. Slowly, but surely, we start to look forward to meeting our students, the potentials of a new school year, and a bit of sadness at the end of our summer.
Today marks one full week of being back in the classroom with students. In Colorado, we head back much earlier than the East coast as we get out of school in late May. This year, I am at a new school in a new district and things are going really well. My students are kind, the district trusts teachers, and the school spirit is out of control fun.
While I was really looking forward to this new position, returning to work was still tough. Freely scheduled days turn into scheduled bathroom breaks and make ahead lunches. Lazy mornings turn into an early mad rush out the door. Thankfully, there are a few non-office supply items that will make heading back to school at the start of a new year a bit easier to adapt to.
A new travel mug. As a result of our early start times, most teachers bring their coffee with them to drink on the way to work. Pick up a fun new travel mug to make those early mornings when you have to be up, dressed, out the door, and functional after a summer of slow mornings easier. 

A cute coffee mug for your desk. Sure, your morning travel mug will get you through the morning, but if you need a jolt of coffee or tea to power through your afternoon classes, then get yourself a cute coffee mug for your desk. It is the perfect way to feel a bit luxurious while you are standing at the copy machine or grading papers at your desk.

Subscribe to a food delivery service. With the renewal of lesson plans, grading, seating charts, back to school nights, and classroom setup, teachers often run out of time to grocery shop and cook. Using a food delivery service like Sun Basket ($35 off meals), Blue Apron, or Hello Fresh can help relieve that stressor. Your ingredients are delivered to your house, the recipe directions are included, and you can just focus on cooking a nutritious meal for you and your family.
Pack desk snacks. After spending the past two months eating whenever you want, it can be tricky getting back onto a specified eating schedule. I always have snacks for the kids, but I like to have my own stash of snacks as well. Grabbing something light and quick helps tie me over for the few weeks it takes to get on schedule. UrthBox ($10 off an Awesome Snack Box) is a great option for these snack attacks. You can even get your box delivered to your school so you do not have to remember to bring it in!
Create a summer memories screen saver. Spend about half an hour one night compiling some of your favorite photos from your summer of fun. Set up those photos on your work computer to be your screen saver. That way, when you are up to your eyeballs in lesson planning, classroom managing, and professional development meetings, you will have a nice reminder of your fantastically wonderful summer to help you power through those first few weeks.
Wear an activity tracker. An activity tracker can work on two levels when you are going back to work. 1) To help remind you to keep moving and not sit too long at your desk lesson planning and grading. 2) To show you how much you are actually moving now that you are back on your feet all day. I adore my Fitbit One, but a lot of my coworkers swear by their Fitbit Charge.


A reusable water bottle. Since you are going to be pretty stuck in your room all day, making sure you have adequate water is key. Treat yourself to a new reusable water bottle, like my beloved Nalgene, and refill it whenever you get a chance. I like to challenge myself to drink two full water bottles before the end of my day – one before lunch and one after. Yes, it takes some bladder training, but you will get there in the first few weeks!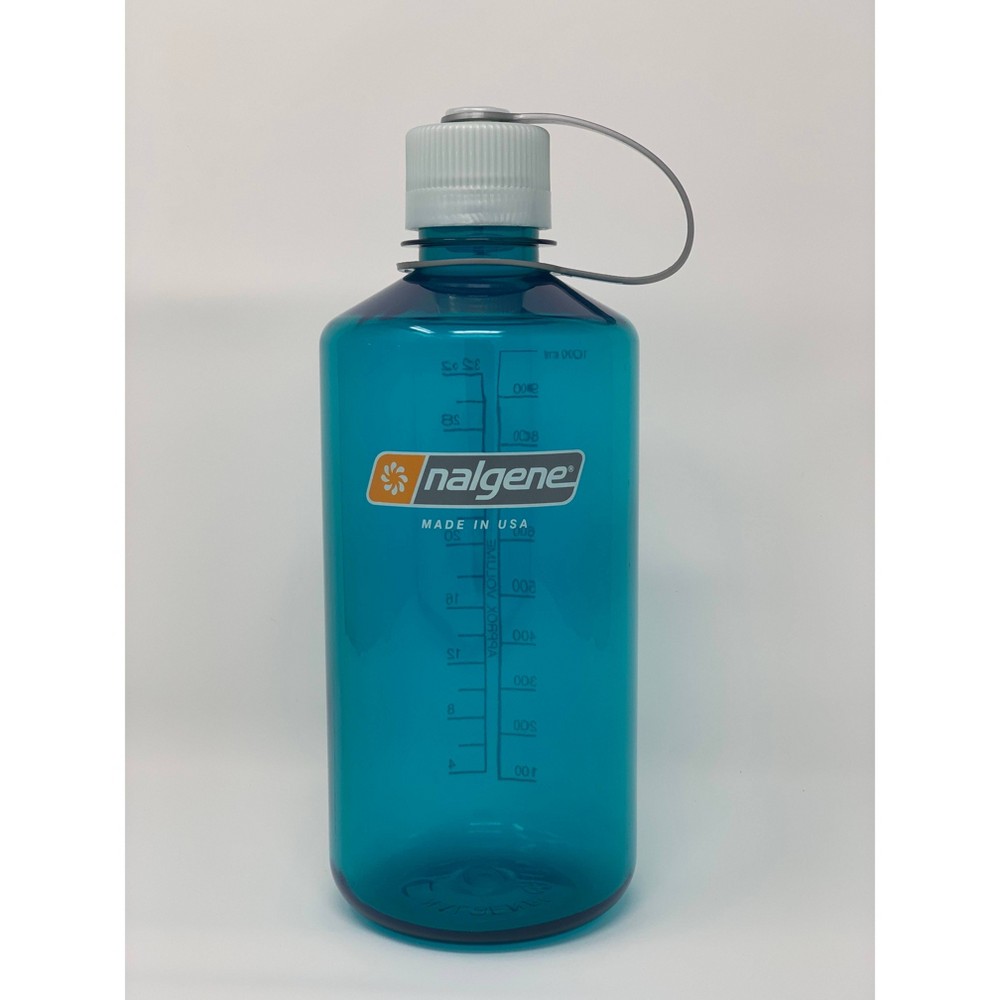 A fitness plan. Becoming short on time once again means fitness takes a backseat. Take the guess work out of it and find a workout plan you can follow at least four times a week. Having a specific plan can leave you to focus on your lesson plans. I have to recommend this 10k and half marathon training plan. Interval runs for a high calorie burn, full body strength for tone, and core workouts for stability will keep your body in shape and give you scheduled alone time to recharge before getting back in front of your students.
What are some of your back to school items for teachers?