The "sleeper bus", as expats affectionately call it, is a common way to travel around Southeast Asia, and Vietnam especially. Rob and I took a few of these busses during our travels around Ho Chi Minh City. Aside from my crippling anxiety before boarding for one in particular 10-hour ride, the busses are comfortable, convenient, and cheap.
As with most things, for every joy the sleeper bus offers, there is also a woe.
Joy 1: You get your own space.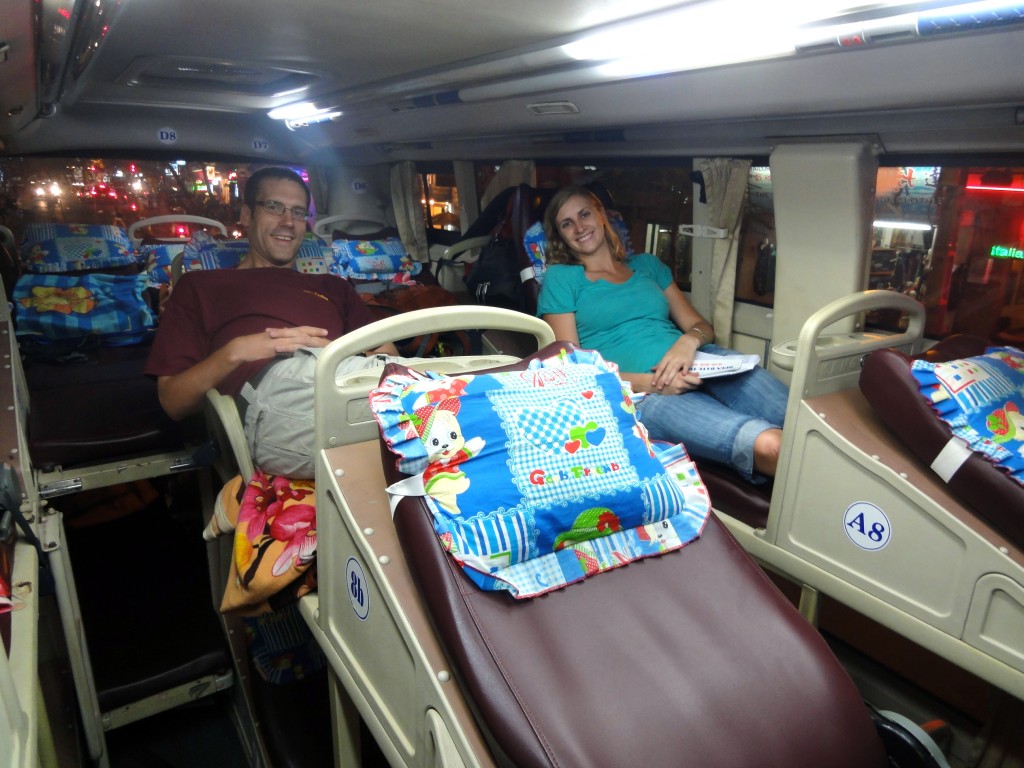 Woe 1: If you're larger than the average Vietnamese, you will not fit.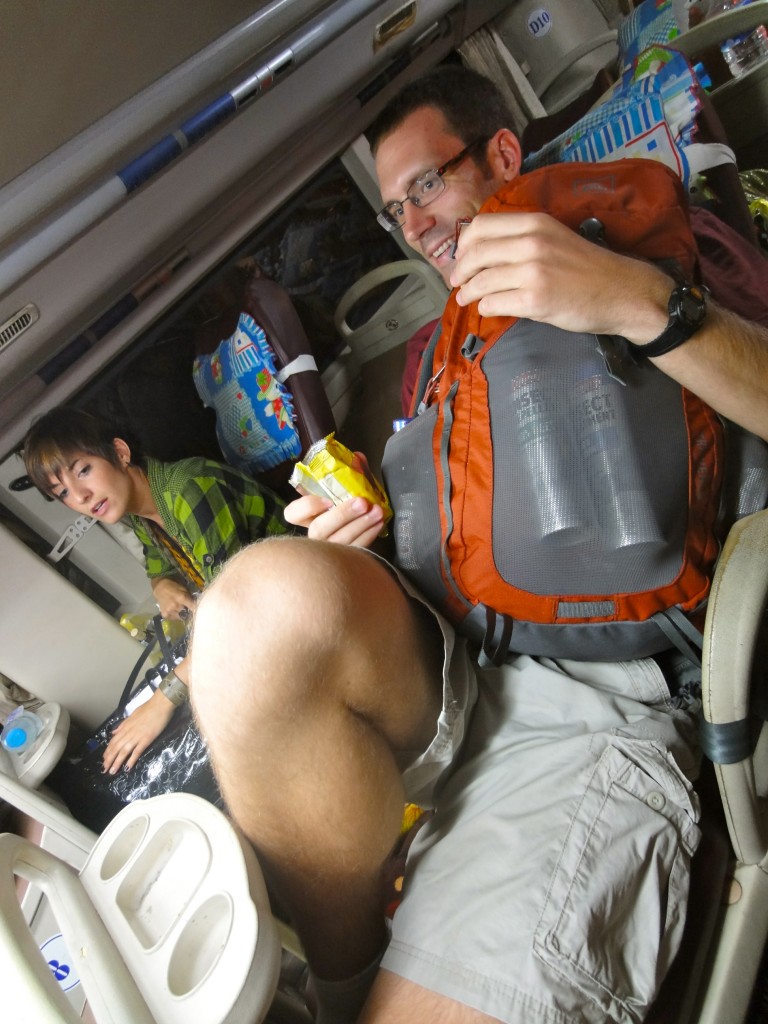 Joy 2: They give you a super comfy blanket.
Woe 2: There is no telling when it was last washed.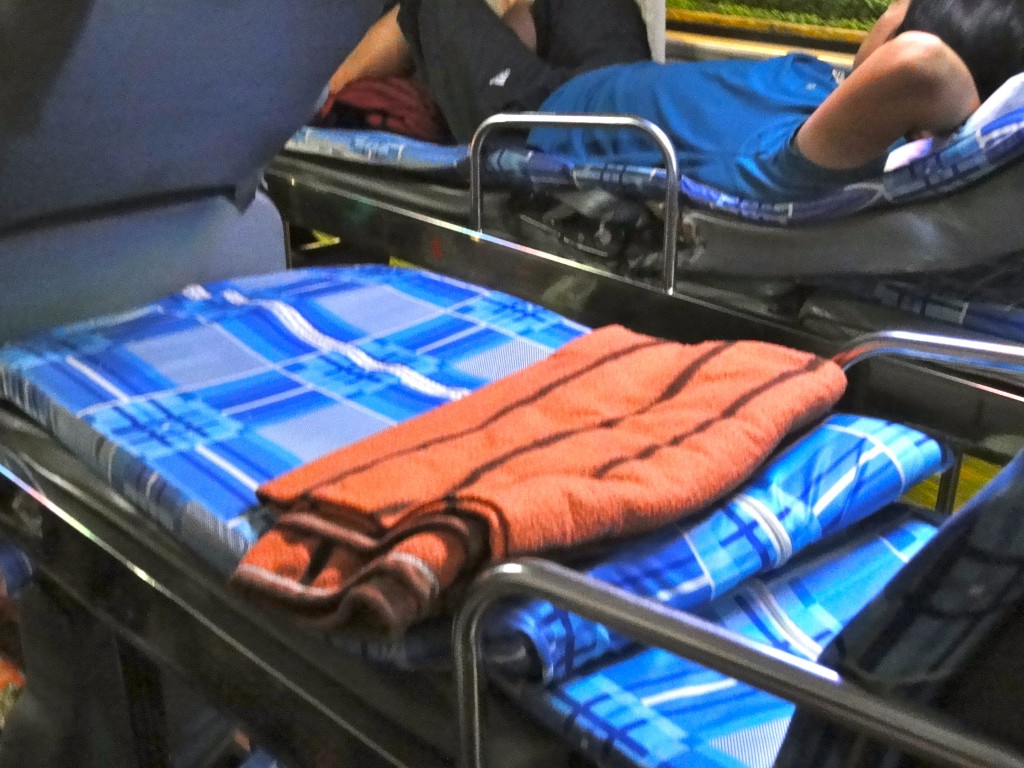 Joy 3: You get where you want to be.
Woe 3: They only stop once and there are no working bathrooms on the bus.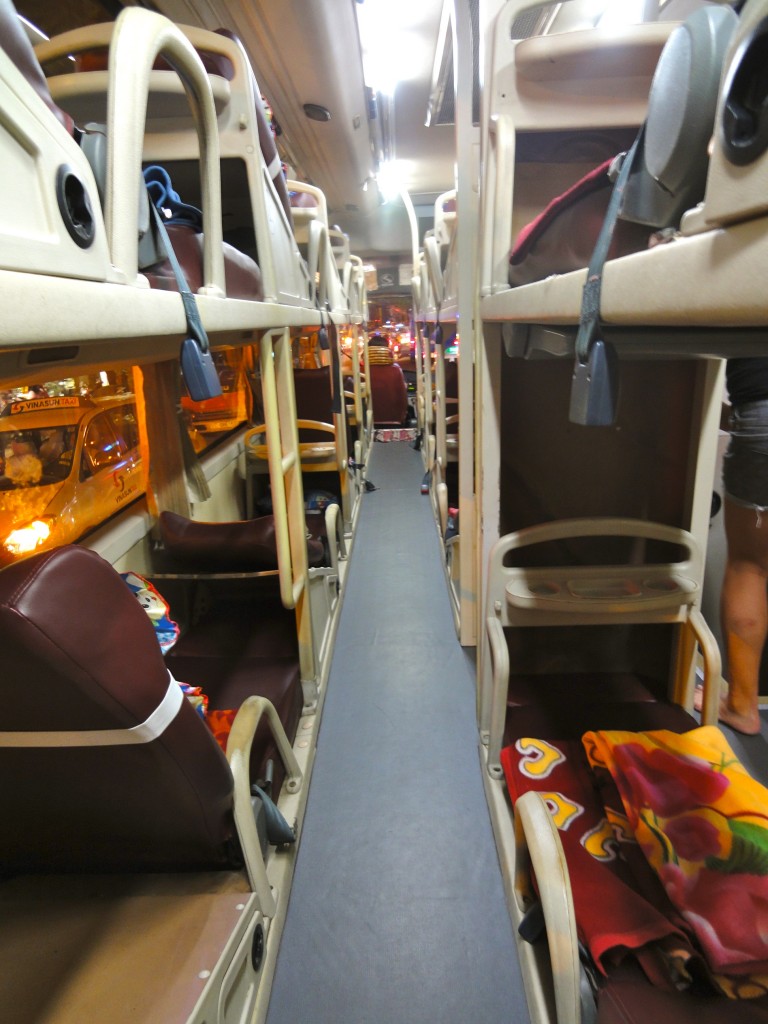 Joy 4: You can get pretty comfortable in those recliner chairs.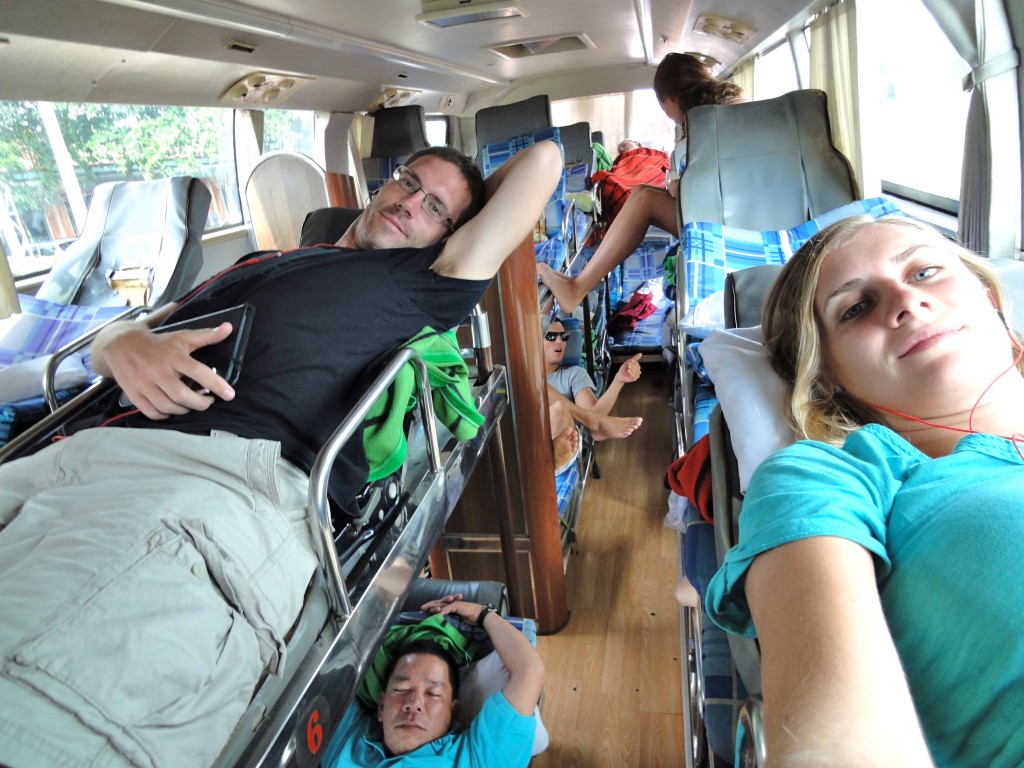 Woe 4: Some people get a little too comfortable.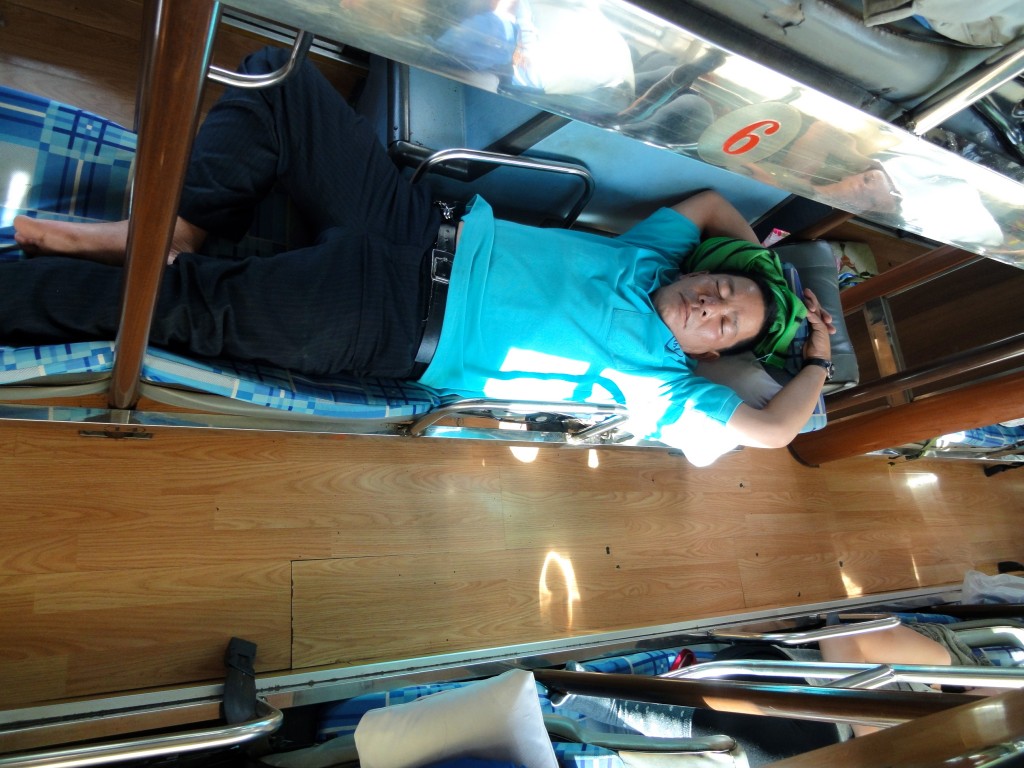 Joy 5: You can watch the country side roll by at a brisk pace (the drivers are not slow).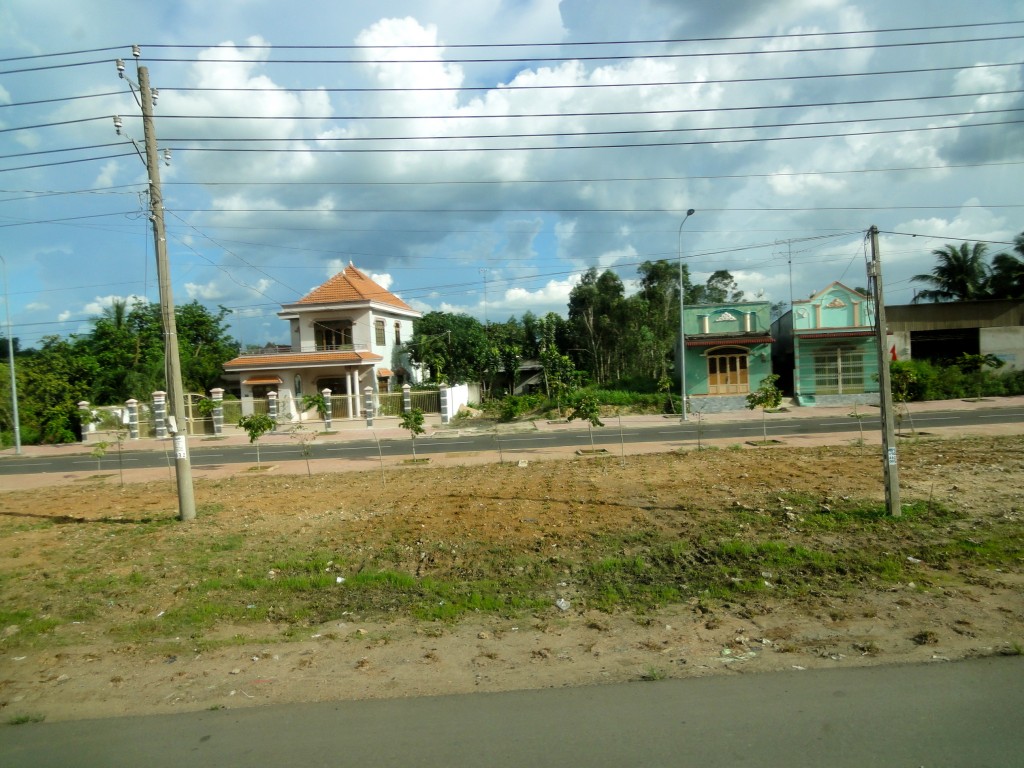 Woe 5: You are freezing the entire time since the AC is blasted.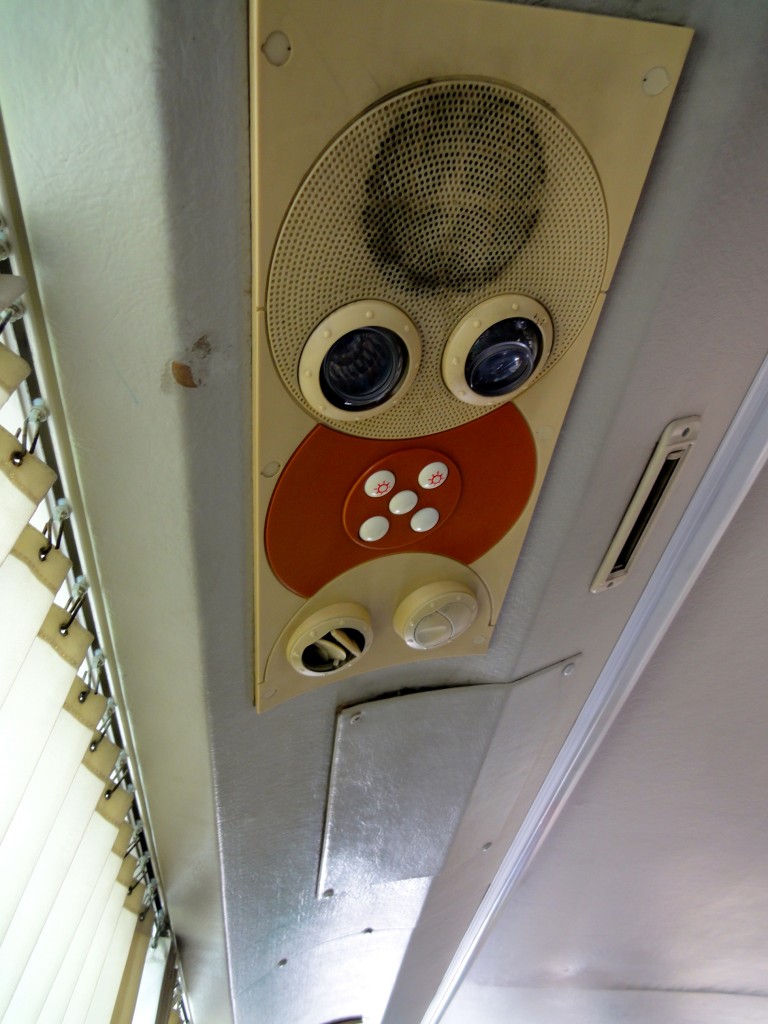 Joy 6: They have sweet, techno-club inspired lights on for night rides.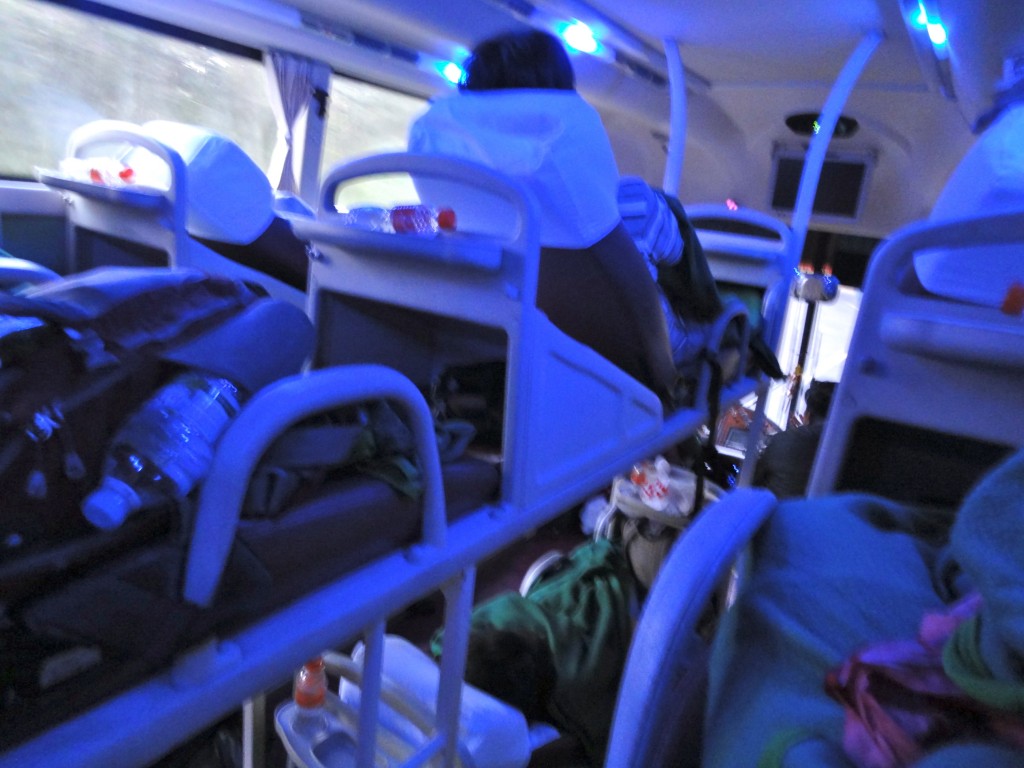 Woe 6: They play techno-club music on full blast during night rides.
Regardless of the woes, a $6 dollar ride to a beach town just can't be beat.
RQ: Would you take a sleeper bus? Have you ever been on something like it?