Happy Monday! This is a particularly bittersweet Monday for me as Zoey is starting full time daycare and I am heading back to work. Since I'm a teacher, I've been lesson planning behind the scenes for the past three months, but today starts full on teaching. I'm both excited to see my students again and sad to leave happy baby world. For all you working moms, any tips you have me for making the transition as easy as possible for both myself and Zoey, please share!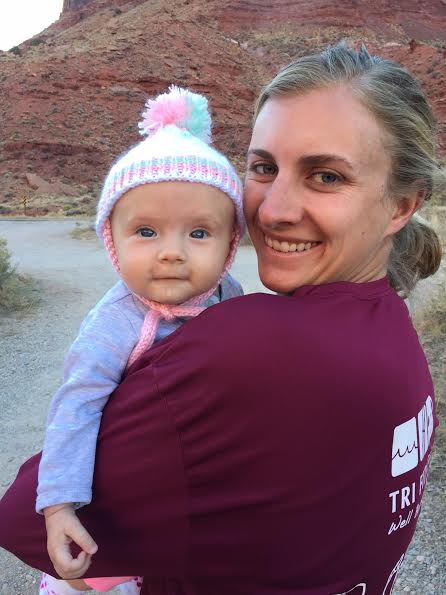 As a personal trainer and health coach, I hear a variety of excuses as to why my clients cannot workout. There is always a reason not to do something, but there is also always a way to make something happen if you want it too. Here are eight of the most common barriers to exercise I hear and how to overcome them.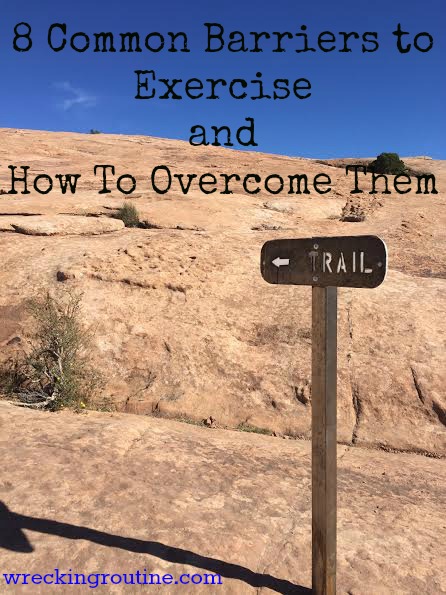 I don't have enough time in the day to workout. This is the most common excuse I hear and while it might take some extra planning and creative thinking, it's just not true. Yes, you have extremely busy days where fitting in a bit of sweat time is just not going to happen, but some of your other days should have a bit of room for movement
Spend the week tracking everything you do from the time you wake up until you go to bed. A few places I generally see time in schedules include:
During a weekly TV show. No equipment workouts and stationary cardio work great when you don't want to miss a word.

Watching your child's soccer practice. Fast walking or running a few laps around the field means you get moving and you can keep an eye on your little one.

Biking to an errand or drop off. Are ballet lessons only a mile away? Is the post office a few blocks? Bike yourself (and your family!) to your errand.

Waking up 30-60 minutes earlier. Yes, this is not what you want to hear when sleep is so precious as is, but if you can squeeze in a short morning workout you probably won't notice that little cutback.
A follow up question to this "no time" barrier is: How long do you think a workout needs to take? A 15 minute fast walk is a workout. A 10 minute non-stop plyometric workout is a workout. A quick lift (1-2 sets) with your home weights is a workout. If you are thinking that a workout requires full on workout clothes, a drive to the gym, 45-60 minutes to sweat, then a drive home, a shower, a protein shake, you're wrong. Sure, that might get you some fast results, but let's be honest about our time.
Bottom line: Any movement is better than no movement.
I don't know what to do when I workout. It doesn't have to be anything fancy! A workout can be a walk, a bike ride, the dumbbell moves you do know. As long as you are using good form and moving, then you know what to do!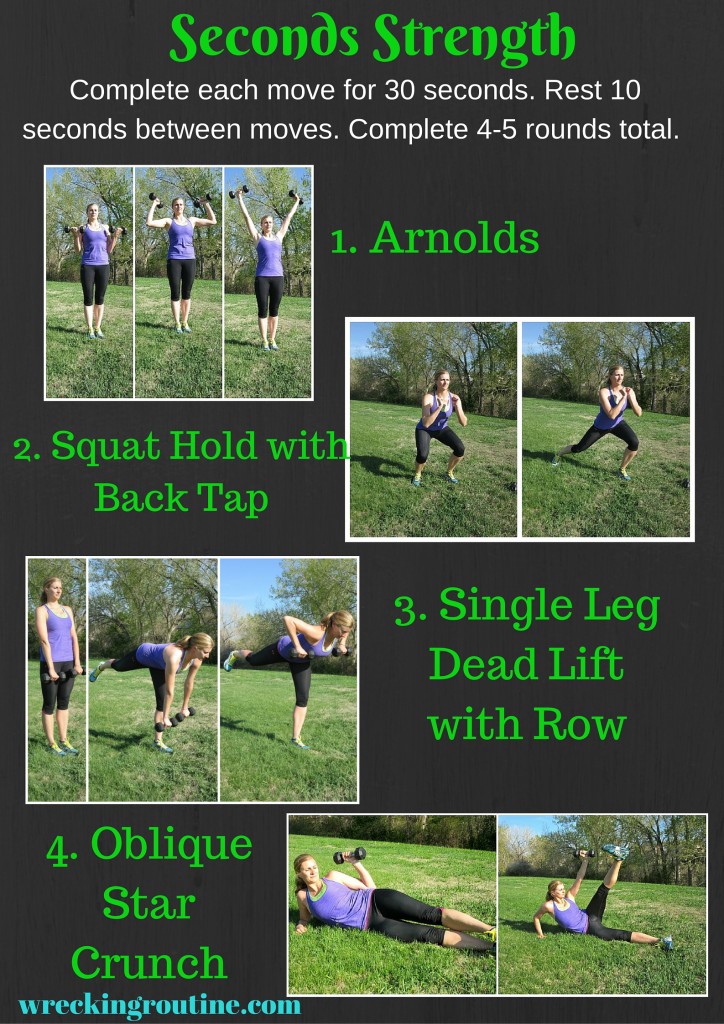 If you want to learn more about what to do, try a few of these:
I don't have any support from home. This is tough one especially with work, kids, getting dinner on the table, keeping the house somewhat tidy, and finding a minute or two for yourself. Without a support system, workout time can become non-existent. A few ways to combat this:
Have a discussion with your partner about why workout time is important to.

Encourage your partner and the kids to join you

Join a Facebook group with like-minded people to act as your supports – or start your own. (The Wrecking Routine Health and Fitness group is pretty fantastic!)

Motivate friends or co-workers to join you in a fitness challenge.

Start a blog to develop a community of support

Hire a personal trainer or health coach to help keep you accountable
I've never worked out, so it is too late to start now. This one is so frustrating! Like I've said, working out does not have to be hours in the gym lifting heavy weights. It can be as simple as going for a fast walk. Working out is also not just for the aesthetics of having big muscles, getting skinny, or having six-pack abs. It should really be about your internal health. Your heart, lungs, blood flow, sleep, happiness, are all affected when you move.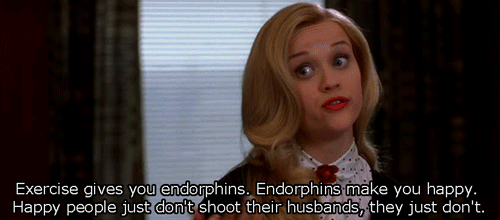 I'm too sore from yesterday. Ok, this one is fair. However, some light stretching, a short yoga routine, or an easy walk are all gentle ways you can move your body to combat that soreness. In fact, moving when you are feeling sore is one of the best things for your body as it helps the lactic acid that is built up work itself out.
I'm intimidated by gyms and the people in the them. Most of the people you are probably feeling intimidated by are way too into looking at their own biceps in the mirror to care what you are doing. And the other half are probably feeling the same trepidation you are.
A few ways to combat these fears:
Talk to the people you're intimidated by. They are people and would love to talk about their fitness routine.

Take a tour of the gym you are thinking of joining.

Go with a friend

Invest in a few pieces of equipment for your home. A set of dumbbells, a yoga mat, and a cardio machine can go a long way.
I injured my _____ and can't do anything. Injuries are no joke and should be treated with care and seen by a professional. However, they should not be a limiting factor to your health. Work with your doctor to heal and discover what movement you can do without pain or causing further injury.
It's too hard. Yes, things might be uncomfortable at times. Yes, you will have to plan ahead and make a commitment to your body. But, if other busy people are making it work, so can you.
If you would like to work with me one-on-one as your Health Coach to help you overcome your specific barriers to exercise, then complete this form and I'll be in touch, or shoot me email to discuss working together at wreckingroutine@gmail.com.
RQ: What is one barrier to exercise you have, or have had, that you have overcome?