For the past month or so, I've been crushing hard on Tabata style workouts. They are quick, intense, and leave me super sweaty.
If you've never done a Tabata-style workout, they work on a 4-minute cycle. You complete the move with high intensity for 20 seconds, then take a 10 second rest. Repeat this pattern until 4 minutes is up. The Tabata Timer app is really helpful for keeping track of your time and sets.
This ab workout takes 20 minutes and will definitely have you feeling it. Plus, it requires no equipment, so if you're traveling (like me right now) you can do it anywhere!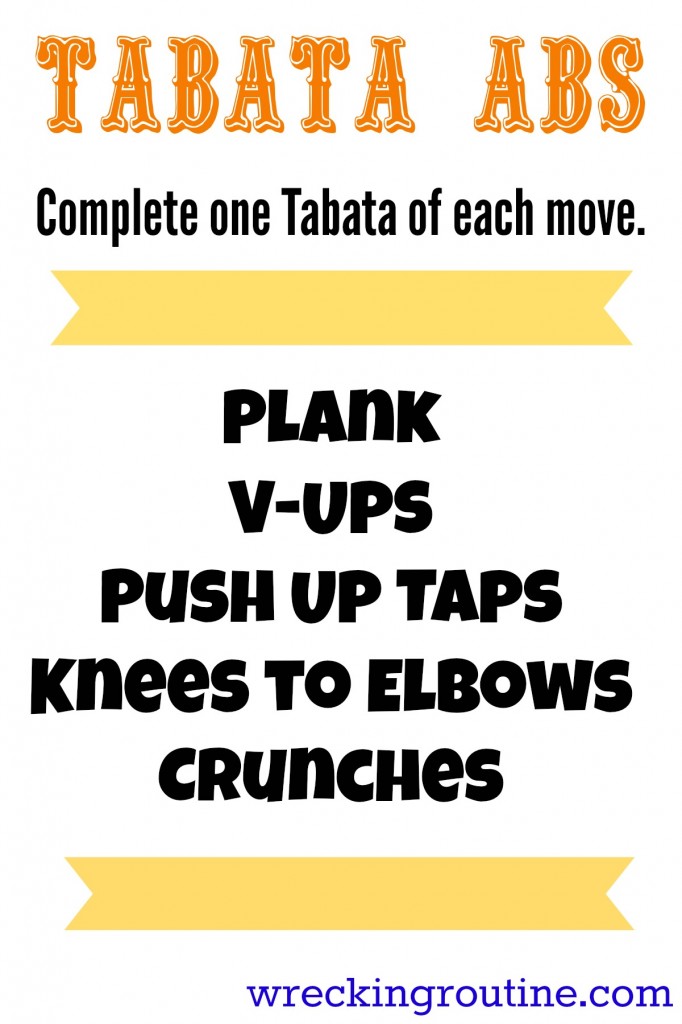 Crunches can be done in any style you want, just make sure to keep your core tight by bringing your belly button to your backbone.
Here are a few links to some of the moves in case you need them:
RQ: Are you a Tabata style fan? How often do you do focused core work?