I've been meaning to share the road trip to New Mexico that Rob and I took a few weeks ago with all of you, but thought breaking up the trip into a few Tall Tales Tuesday posts might be less overwhelming. Plus, it's a way for me to share more pictures from the trip!
The places we went include:
The Great Sand Dunes
Alamosa
Toas for hiking
Bandalier National Monument
Santa Fe
Tent Rocks National Monument
Albuquerque
My favorite part of the trip was The Great Sand Dunes and Bandalier.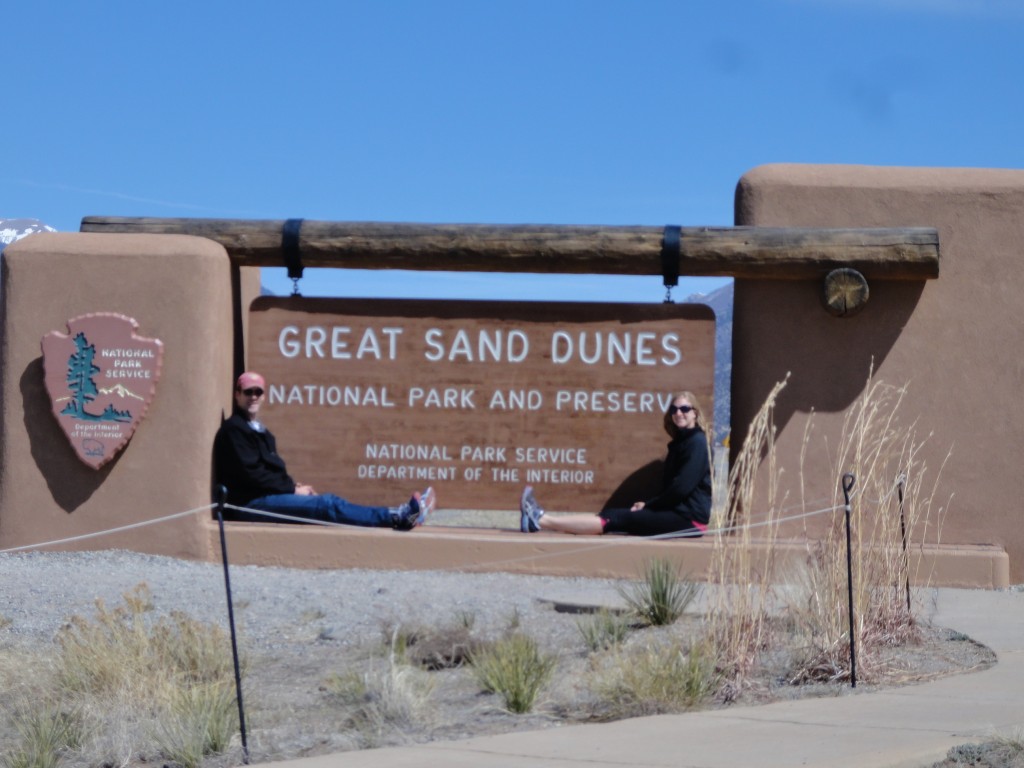 The sand dunes were absolutely gorgeous with the way they backed up to the snow capped mountains.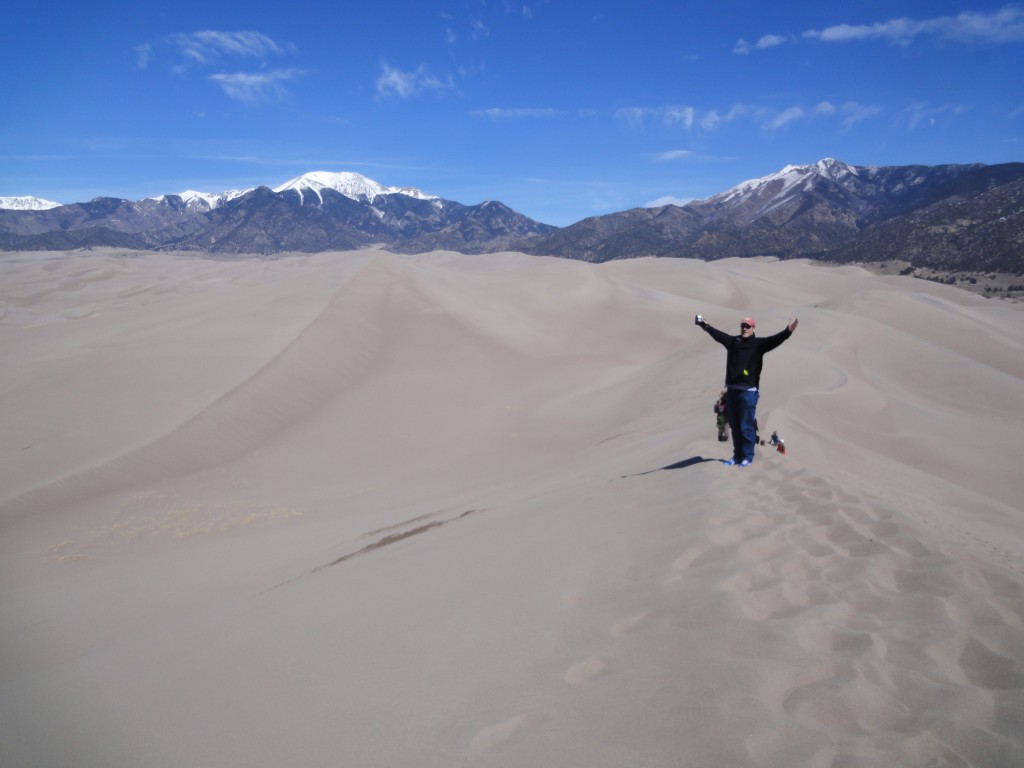 Of course Rob and I decided to climb to the highest point, because why would we do anything less?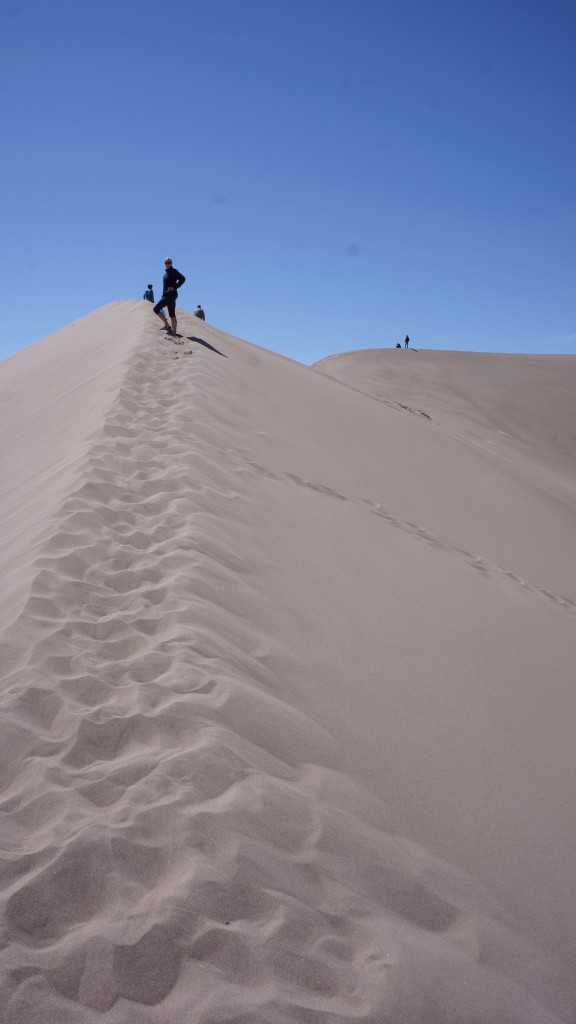 The climb was tough and a bit windy. Wearing spandex was not the best choice as my legs kept getting sand blasted, but it was a good workout!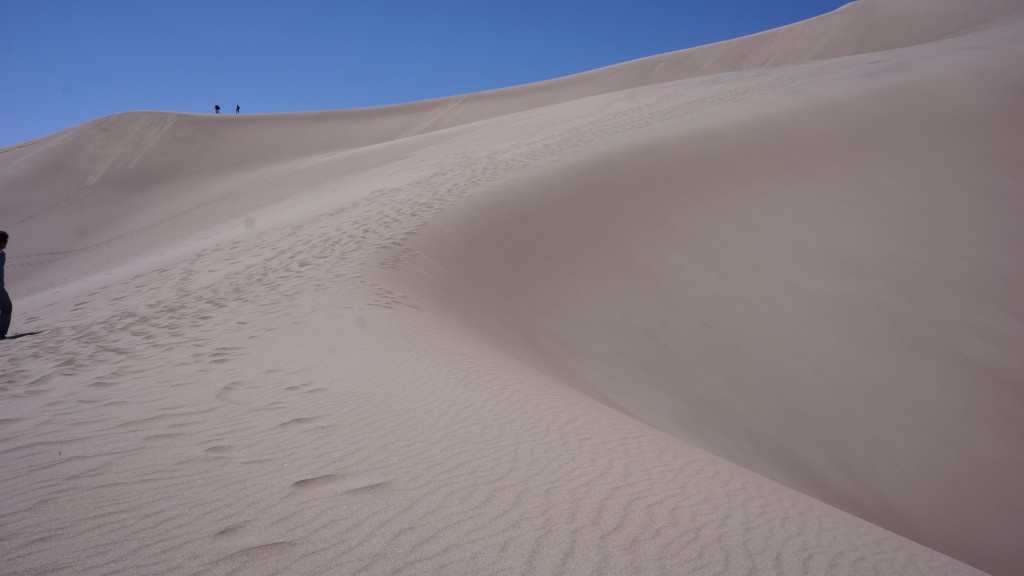 Once we reached the top, you could see the mountain range and the other half of the dunes. All they were missing was the ocean!
The way back down the dunes was so much fun! The dunes are super dubber steep, so we would run down them while our feet sunk into the side. Normally I get nervous on steep hiking trails, but since it was just sand, I wasn't worried at all. It was giddy-laughter-giggly kind of fun.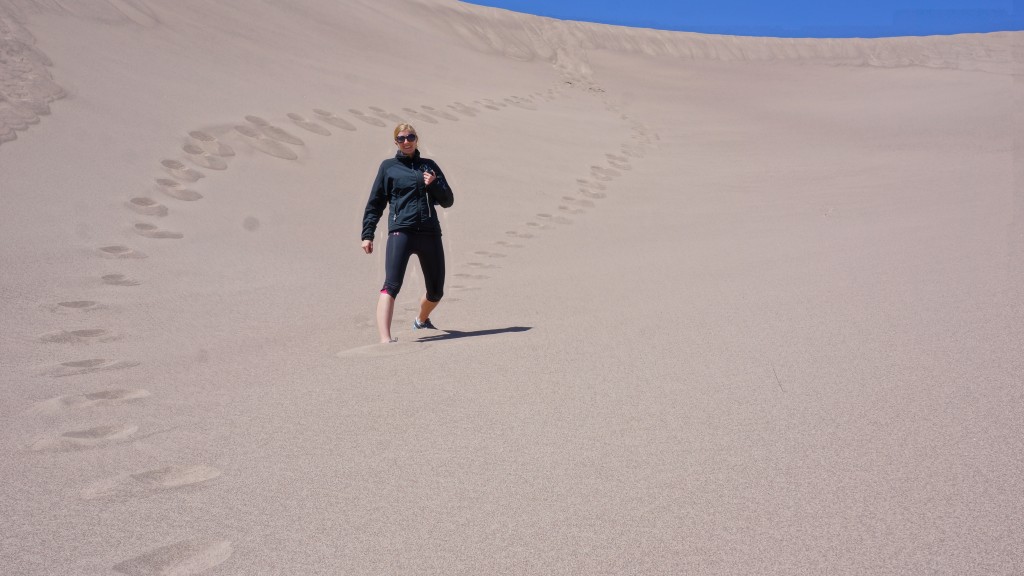 I had to stop twice to empty the sand out of my shoes. There was so much that I could barely walk because my shoes felt like they were 3 sizes too small!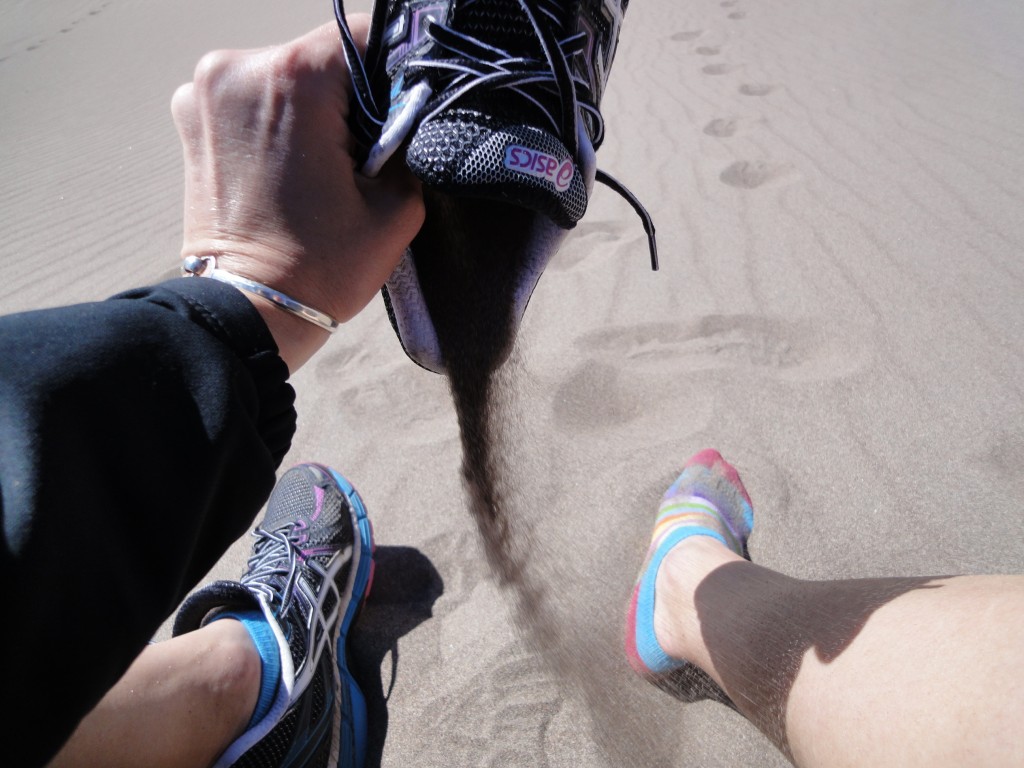 It was such a beautiful park. If you haven't been and can make the drive, then you should absolutely stop by. It's an easy afternoon adventure to hike around and play.
On our way out, Rob couldn't resist a few strategic pictures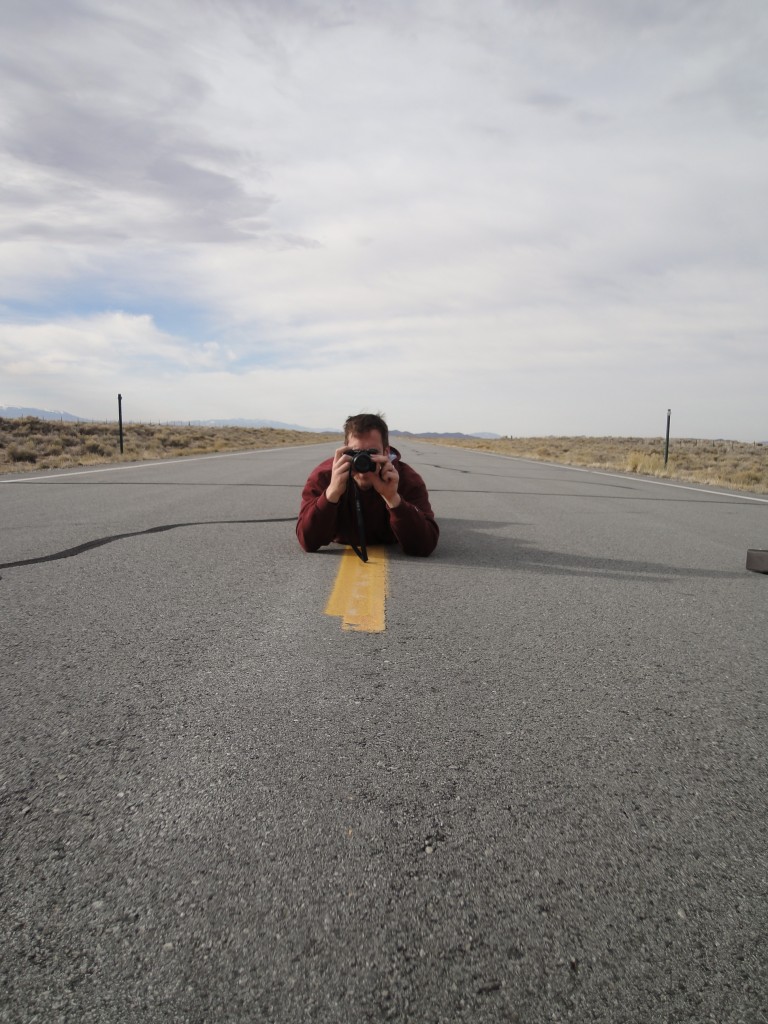 and I couldn't resist a few embarrassingly bad cartwheels.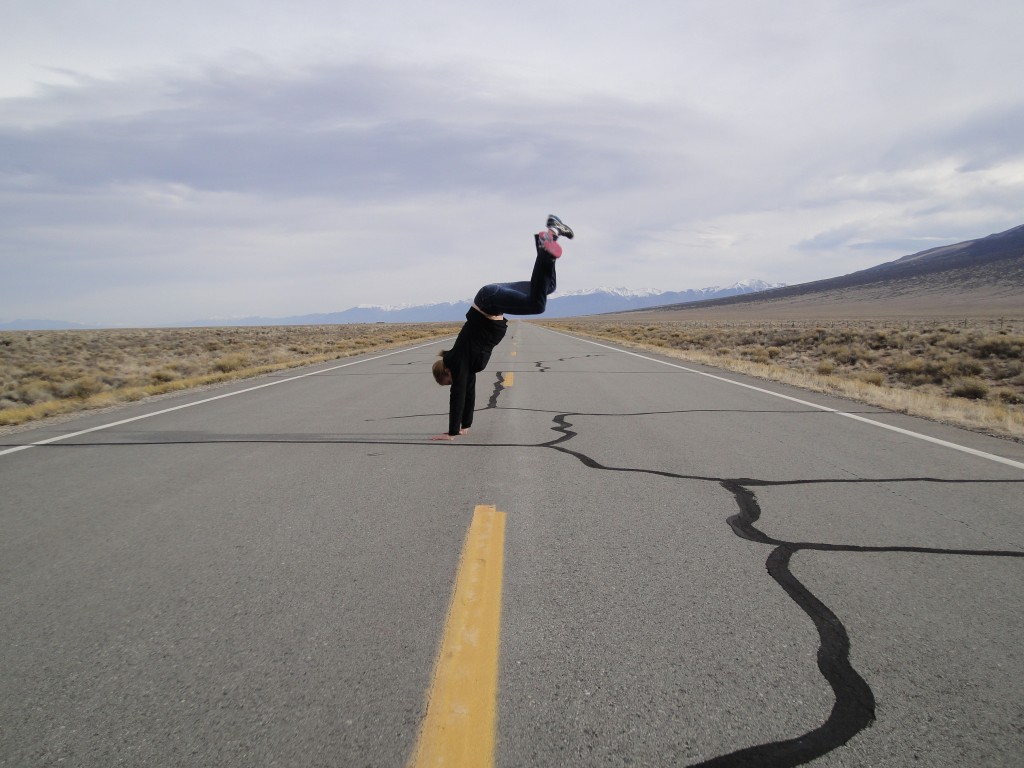 Ahh, open road. How I love you.
RQ: Have you played on sand dunes? What was your favorite road trip?