Introducing the Holiday Burn Boot Camp 2015!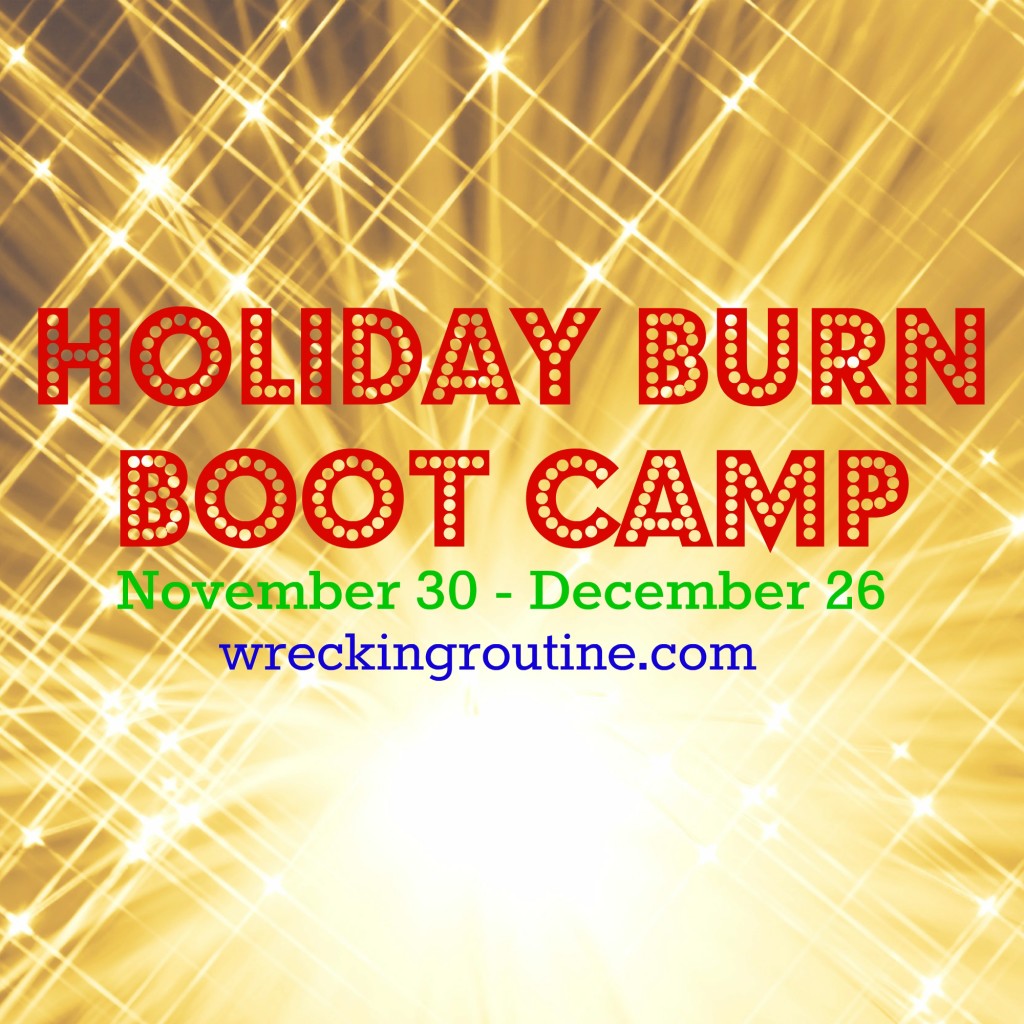 To embrace the holiday spirit, this burn is by donation. All donations will go to Feeding America.
If already know you want to sign up, click here!
This workout plan is 4 weeks of full body conditioning to help you reach your fitness goals and feel your best before Christmas and going into 2016. The Holiday Burn will feature workouts from past 2015 burns, so please keep that in mind if you've registered for one this year.
Questions to ask yourself to determine if this Burn is right for you:
Do you want to give back?
Do you want to stay active and health conscious as the holidays take over?
Do you want to attend holiday parties feeling confident and strong?
Do you want to improve or maintain your overall health?
Are you completing a 5/10k in the next month?
Do you need a change, or some fresh air, in your workouts?
Are you more successful when you have someone (or a whole group) keeping you accountable?
Do you have a few habits you would like to work on switching to healthier ones?
If you answer YES to any of these questions, then I would love to work with you!
Items you will need:
timer/stopwatch
free weights
deck of cards
space to move, jump, twist, and lay down
mat, or soft place for floor moves
cardio machine, or a place to walk/run
What is this virtual 5/10k  you mentioned?
The virtual 5/10k will take place at the end of the boot camp as a way to culminate all your hard work if you participate in the 5/10k optional run plan. As a participant, you will have to send in some sort of check in picture to show that you completed the 5k or 10k by midnight on Sunday, December 27, 2015. Then, your name will be entered into a raffle!
Entrance to the raffle is based on participation, not speed. So you can walk, crawl, or skip the 5/10k and still be entered to win! Prizes include:
1 winner will receive a BOX of Quest bars in the flavor of their choice
1 winner will receive a FREE 2016 Burn of their choice
1 winner will receive a $25 Target OR Amazon gift card (winner's choice)
What are the dates of the Holiday Burn?
The Holiday Burn runs from November 30 – December 26, 2014. The price of this Burn is a donation with all money raised going to Feeding America.
Once you register, you will receive a confirmation email from me. The official welcome email, first week of workouts, and holiday eating tips will be sent on Saturday, November 28.
Please email me with any questions or concerns you may have at wreckingroutine@gmail.com. If you are interested in online personal training, but this program doesn't fit your needs, check my Training Services page for other options. I would love to work with you!
You can also read testimonials about training with Wrecking Routine here.
**I am a NASM Certified Personal Trainer, ACE Health Coach, and Women's Fitness Specialist, but am not a Registered Dietician. Please consult your physician before starting any new exercise routine or diet.**
RQ: Are you in?