With the cross country season in full swing (we just had our first meet last week!), the athletes have put in their fair amount of miles after a period of doing nothing much over the summer. As a result of the new demands on their bodies, and lower legs in particular, many of them are suffering from shin splints.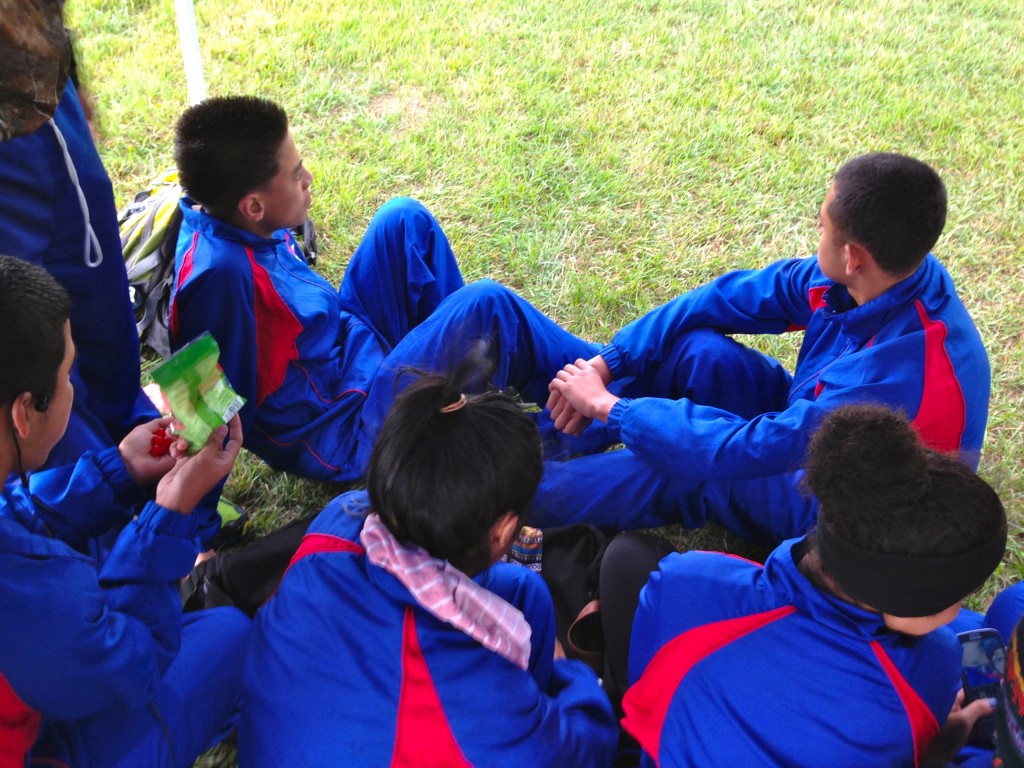 Oh shin splints. How familiar I am with that dull ache, all the way to sharp pain, that plagues the lower legs. My senior year of college, I ran through shin splints and ended up with stress fractures, which I also ran through because I would be damned if I was going to miss my senior year of collegiate cross country. I do not recommend doing that.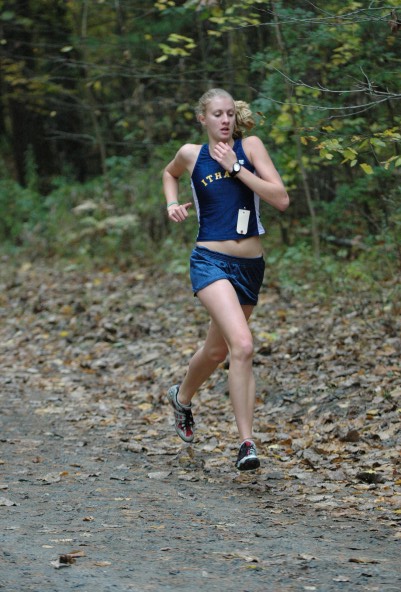 What are shin splints? When the muscles and tendons in the lower leg are inflamed to the point of pain from overuse. In the more extreme cases and cringe-worthy definition: when your tibia and calf muscles are being jarred so much from high-impact sports that your tibia starts to break (i.e. stress fractures).
Instead of running through the pain, like yours truly, try these 11 ways to prevent and cope with shin splints.
1. Ice. After you get home from a run, grab an ice pack (bag of peas, french fries, whatever), elevate your legs and ice for 15 minutes on, 15 minutes off, then 15 minutes back on. The cold will help decrease inflammation and soothe the pain.
2. Run on the grass and trails. Avoid pavement and concrete running whenever you can. Stick to grassy areas and trails. The softer surfaces will not be so shocking to your legs, therefore preventing your shin splints from worsening.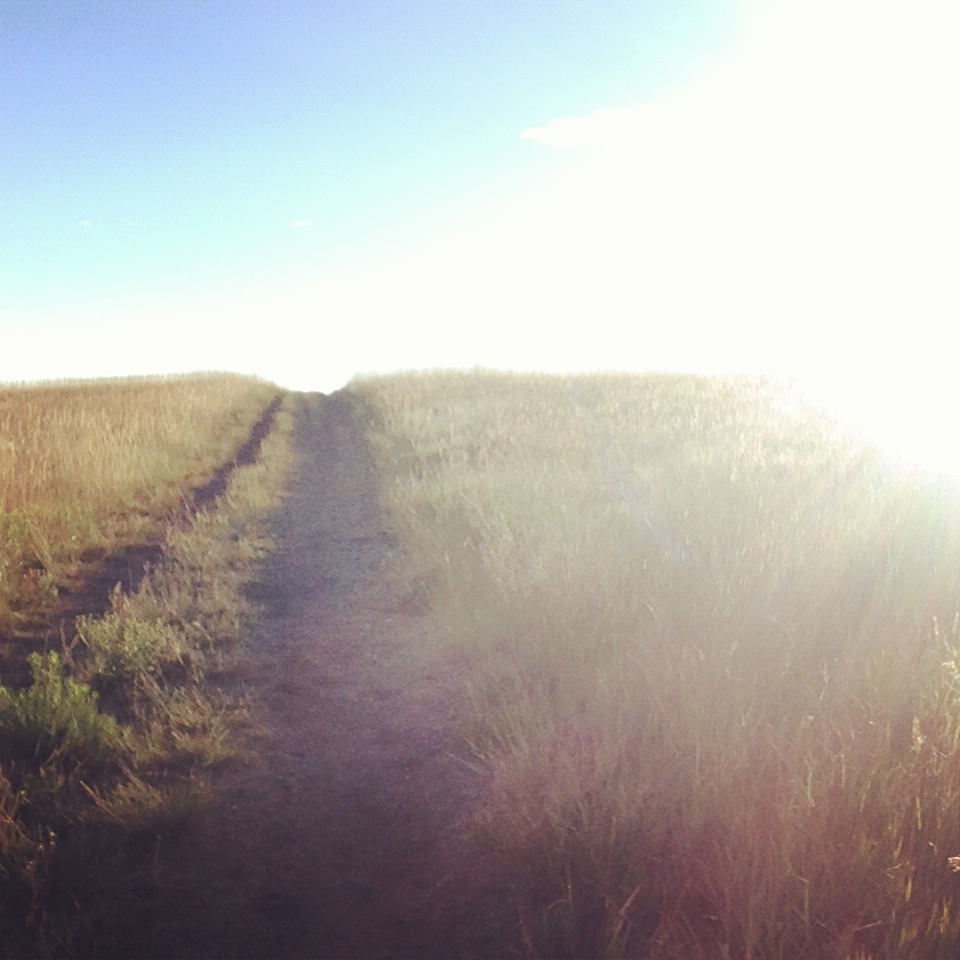 3. Walk funny. Either before or after your run (I have my team do it before), spend 3 minutes doing the following walks for about 20 yards each. These walks will help strengthen and stretch your lowers legs while also providing ankle stability.
A. Walk forward and backward on your toes.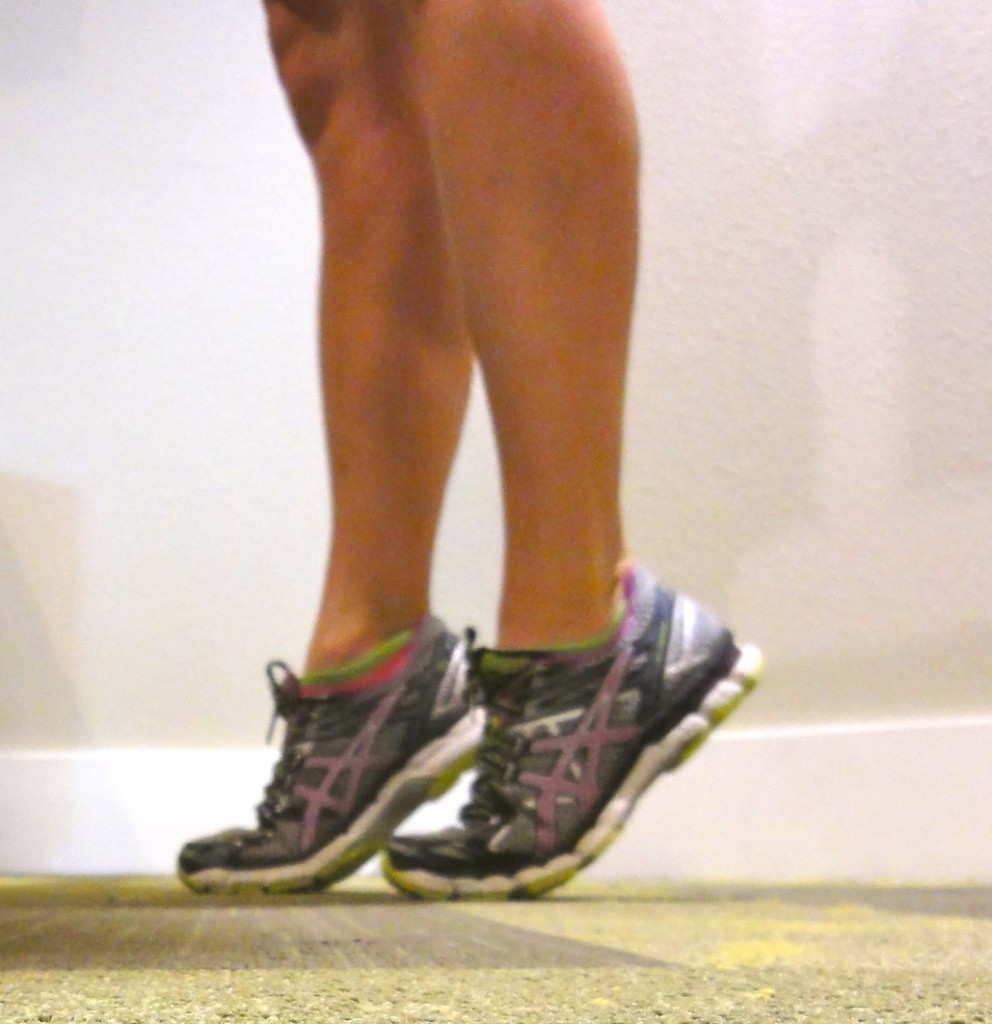 B. Walk forward and backward on your heels.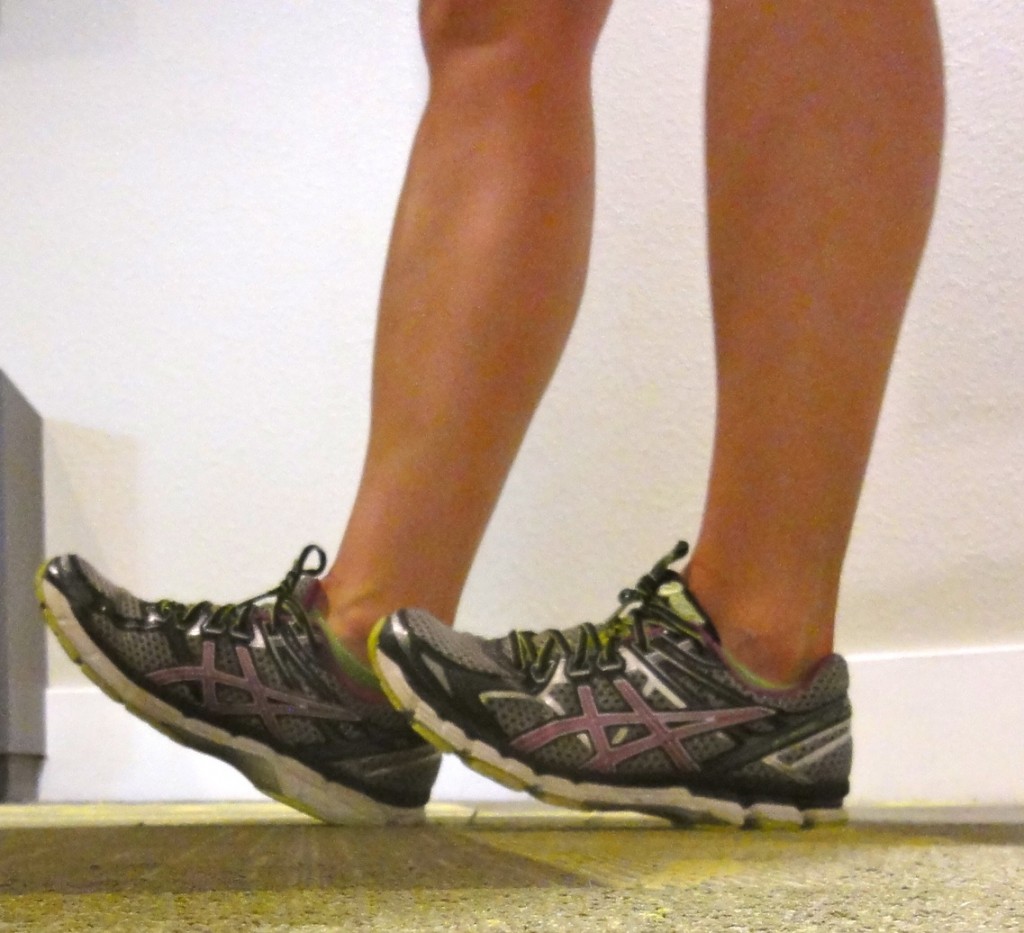 C. Walk on the inside and outside of your feet.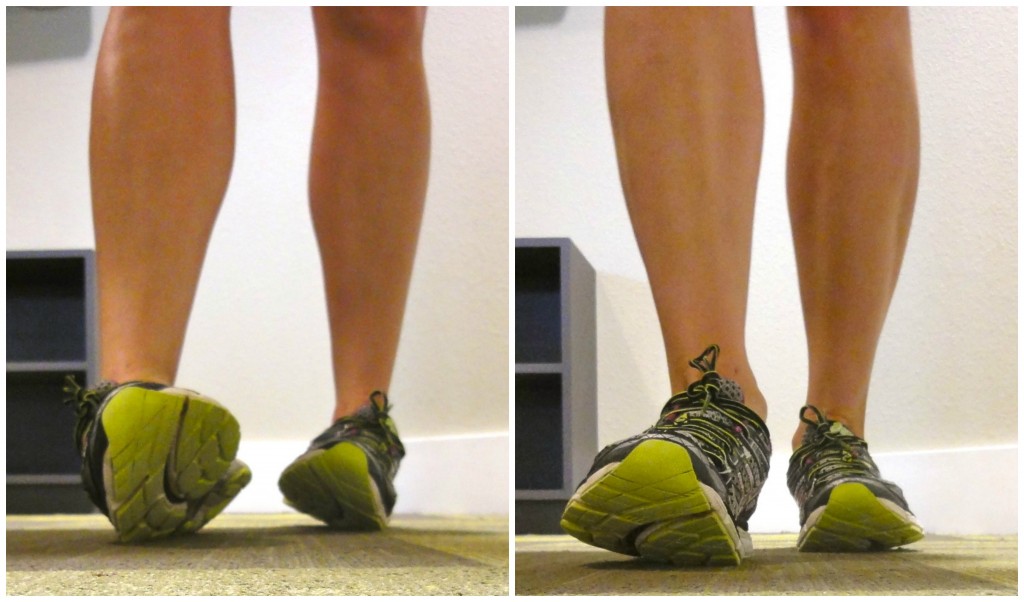 4. Fidget. While you're sitting at your desk at work, place both feet on the floor and raise your toes up one at a time while keeping your heel on the floor. Continue doing this until you can barely lift your toes anymore. This move helps create some endurance in your lower legs while stretching out the front of your legs.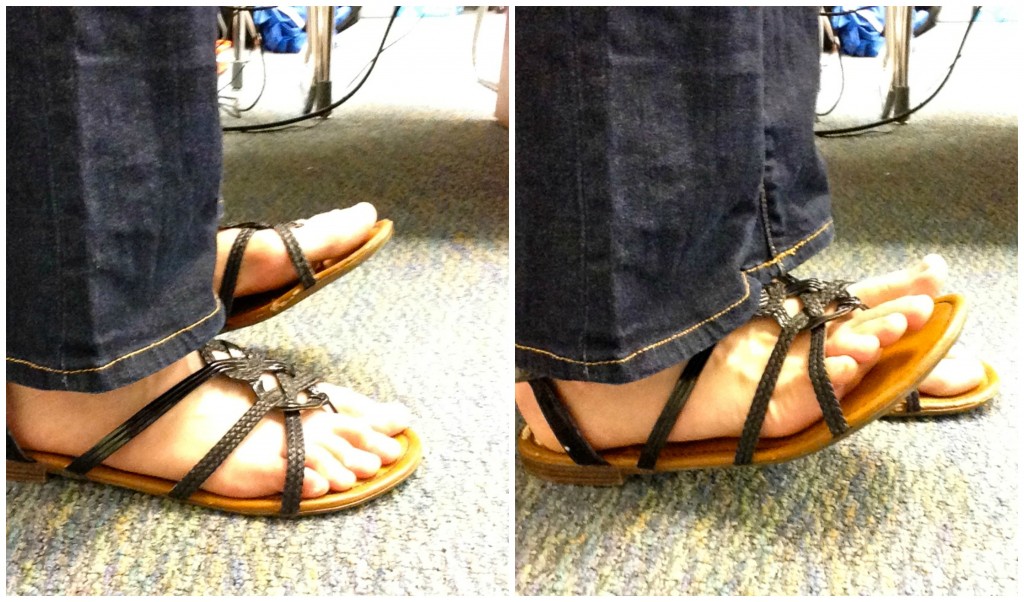 5. Stretch and strengthen your calves. Calf raises (all three ways!), wall stretches, walking up a hill on your toes. Making your calves stronger will help support your tibia and prevent your shin splints from getting worse, or hopefully showing up at all!
6. Go low-impact. Work in one or two days of low-impact training per week. Cycle, elliptical, swim. Whatever it is, your shins will thank you from the break in impact.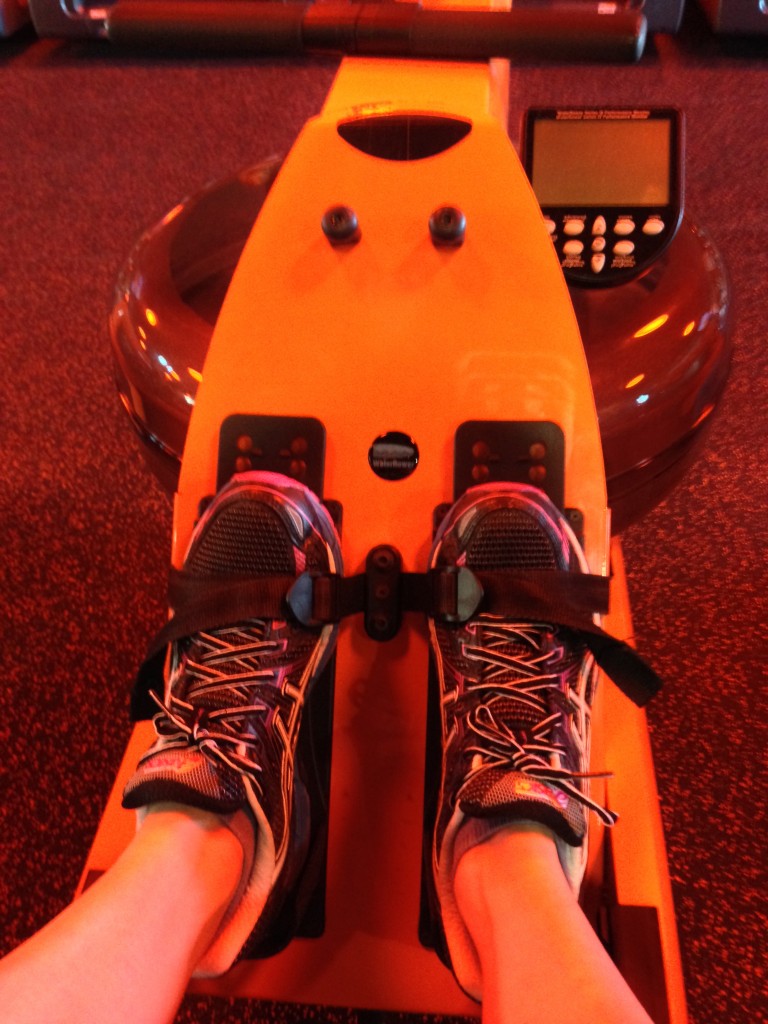 7. Check your shoes. Older shoes can have a huge impact on your shin pain. Try a new pair of sneakers on your next run. (see #8)
8. Get fitted. If you have flat feet, you may suffer from overpronation (your arch collapses inward when you step). Head to a running store and have them check your gait. They will film your stride and help you determine if you need a stability shoe or an insert. (I have both.)
9. Ibuprofen. Taking an anti-inflammatory can work wonders on your pain management. That being said, keep in mind that you are using a temporary solution to what can be a much more serious problem. Use it if you need it, but keep an eye on your pain when it wears off.
10. Be patient. The thing about runners is we like to run and when we are told we can't run, we freak out. Shin splints take time to heal and you need to be patient. Your pain free shins will thank you.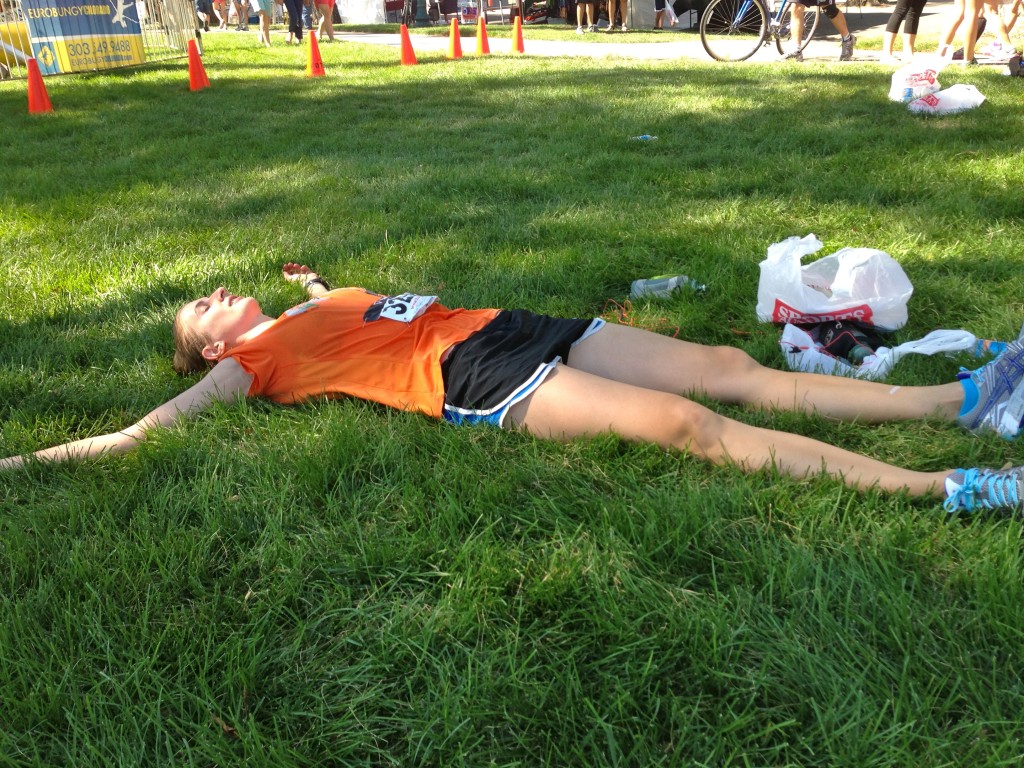 11. See a doctor. If your pain becomes unbearable, even after you've tried just about everything, go see a doctor. They can help determine if you have stress fractures, or if something else is going on. This is your body, don't mess around and don't wait if the pain gets to be too much.
RQ: Have you ever suffered from shin splints? How do you cope with being told you can't run, work out, etc?