Last week, I had you sit down and really determine what supports you needed in order to be successful in reaching your goals. If you missed that post, and the free worksheet to do your thinking on, head back over to it and start there. Without it, this post will not help you as strongly as it could.
Using last week's worksheet, which you can also get here, you need to now determine how you are actually going to put your listed supports into place.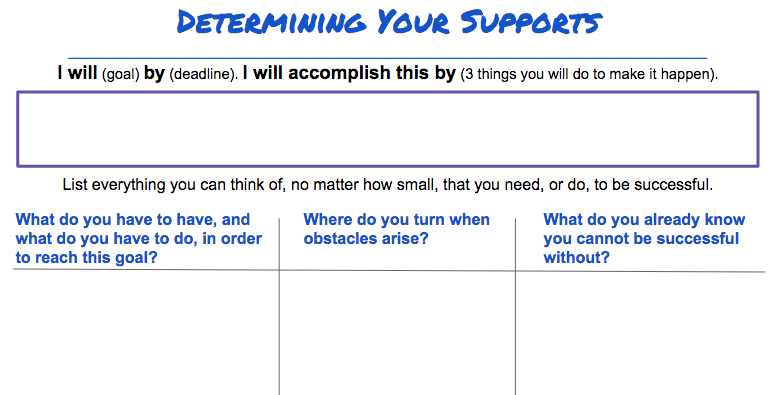 1. Cross out any repeats from your three lists. This will narrow down what you wrote so it will be easier to focus on a few things.
2. Determine what specific items or things you need to do in order to put the remaining supports in place. If you know you will be successful by having plenty of fresh fruits and vegetables available, do you need a Costco membership so you always have access to bulk produce?
If you know that being on social media is a trigger, do you need to purge your social media accounts to only reflect those things that are beneficial and supportive to you?
3. Plan how long it will take you to put all of these supports in place. Physically pull out your calendar and determine how much time you need to prepare and implement each support. Create a firm deadline that you actually add to your calendar for each one.
If you're getting that Costco membership, what day this week will you go get it?
If you're purging your social media when will you set aside an hour or two to really comb through your accounts?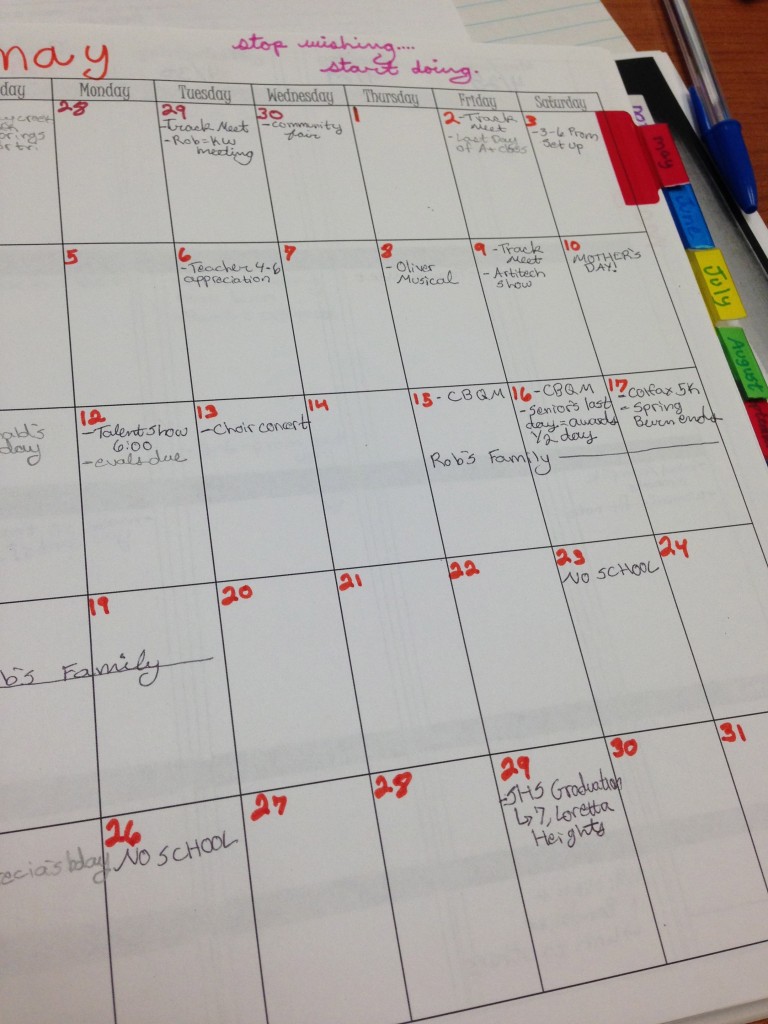 4. Bring the people from your supports list on board. If you listed a person in any of the three columns as one of your supports, then it's vital you have a candid conversation with that person about how they can best be there for you.
This is especially important if that person 1) doesn't know they are one of your supports, 2) may not always support and encourage you in the best way possible, or 3) is not aware of how important they truly are to your success.
A few questions you need to think through before starting that discussion: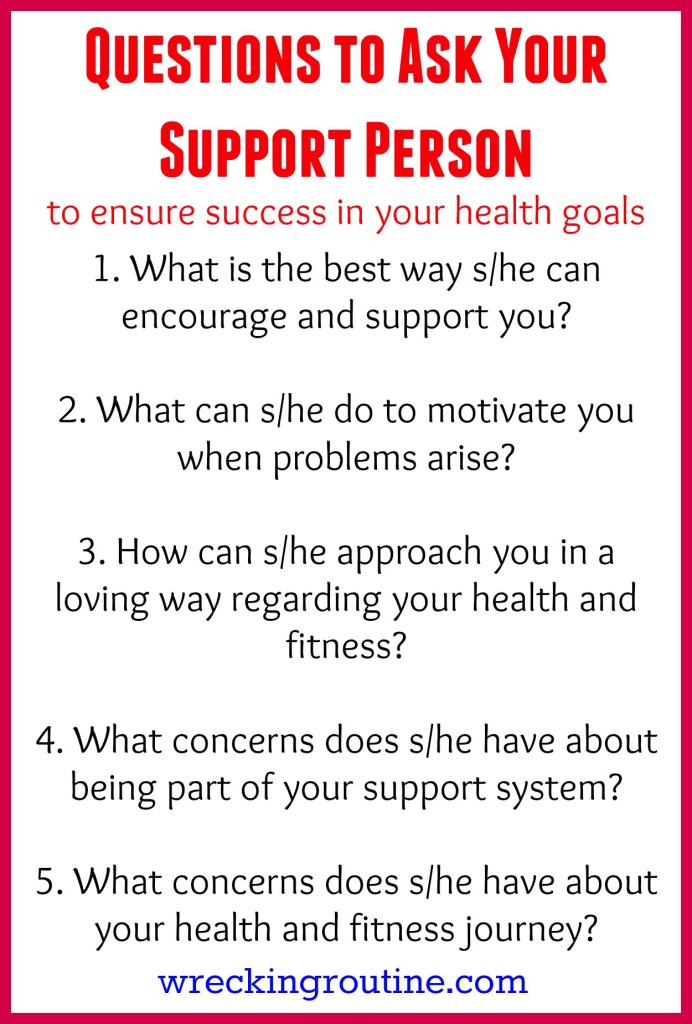 Now that you have your support systems planned out to actually happen, you should be able to start moving towards your goals much more smoothly and with much less resistance from yourself or others.
Want more Health Coaching? You have two options!
1. Register for the Pre-Summer Burn to get affordable group workouts, health coaching, meal planner, and accountability. The 4-week boot camp runs from May 30-June 25.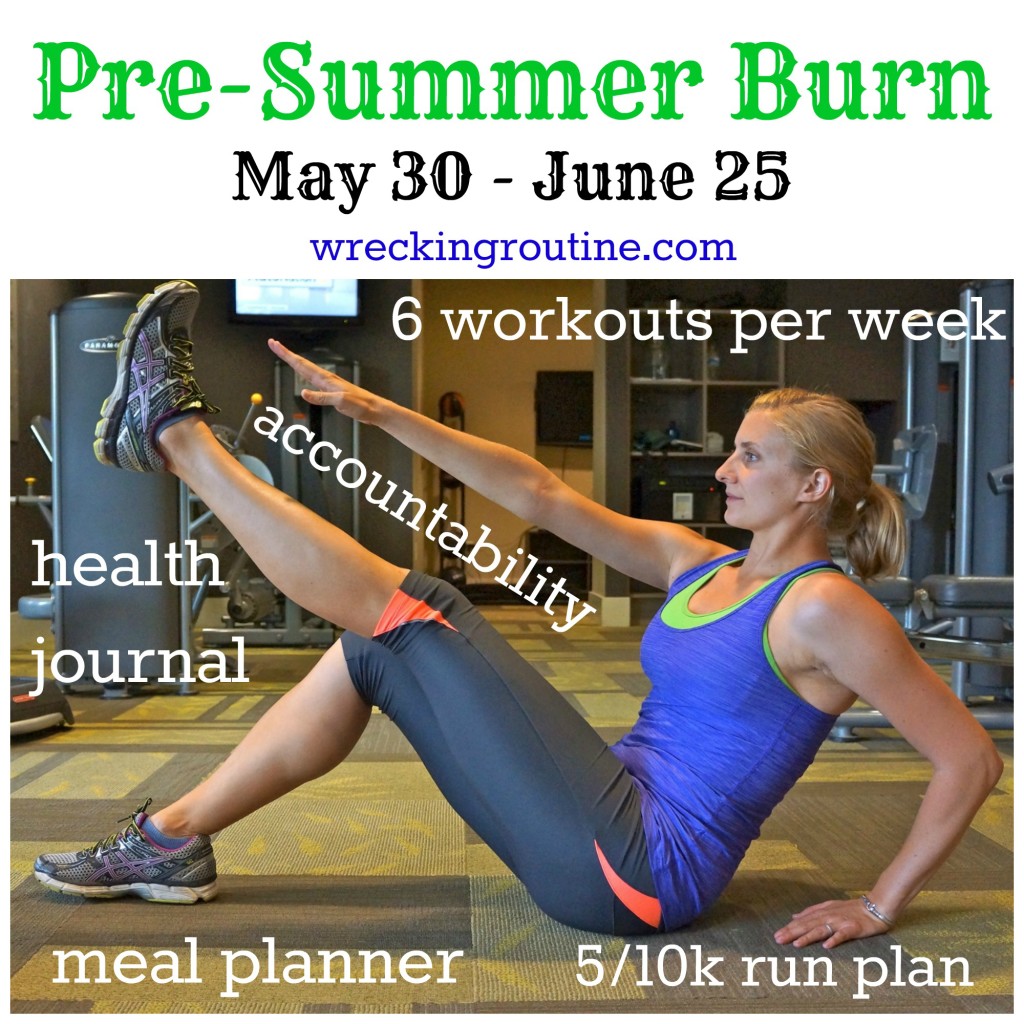 2. Work one-on-one with me as your Health Coach! We will dig deeper into your health goals, focus on your eating habits, and develop sustainable practices around exercise. You can shoot me an email to schedule a free information session at wreckingroutine@gmail.com, or complete the form below and I will get in touch with you!
RQ: What is the first support you are going to prepare and implement?