Rob and I have had grilled corn about five times in the last two weeks. And it has been absolutely delicious: a sign that summer is out in full force.
A perfect pairing to those summer nights, when you want dinners to be easy and food to taste light is NOW Foods.
NOW Foods' goal is to create the highest quality health foods and supplements at an affordable cost. They are a family owned company that works hard to produce non-GMO items. The company is much more than just food. They have supplements, personal care products, sports nutrition items, and food. It's like a one-stop-shop for everything you could need!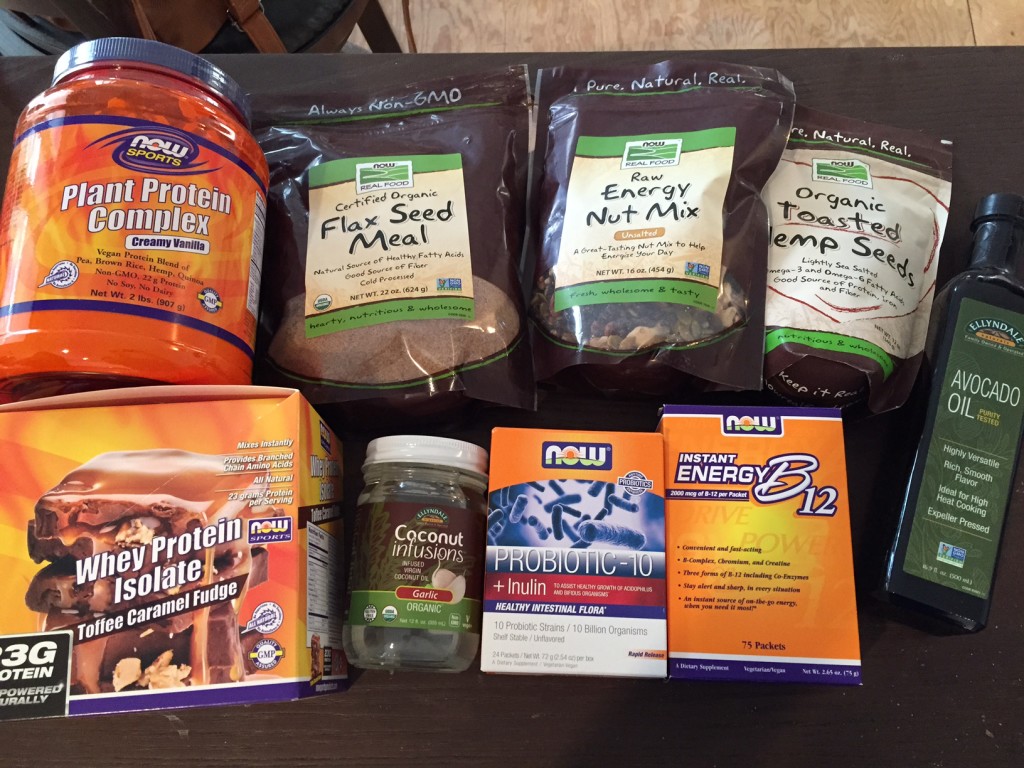 The company sent me one or two items from each of their categories to try. Admittedly, I haven't tried everything, but I am pretty geeked about the things I have scoped out.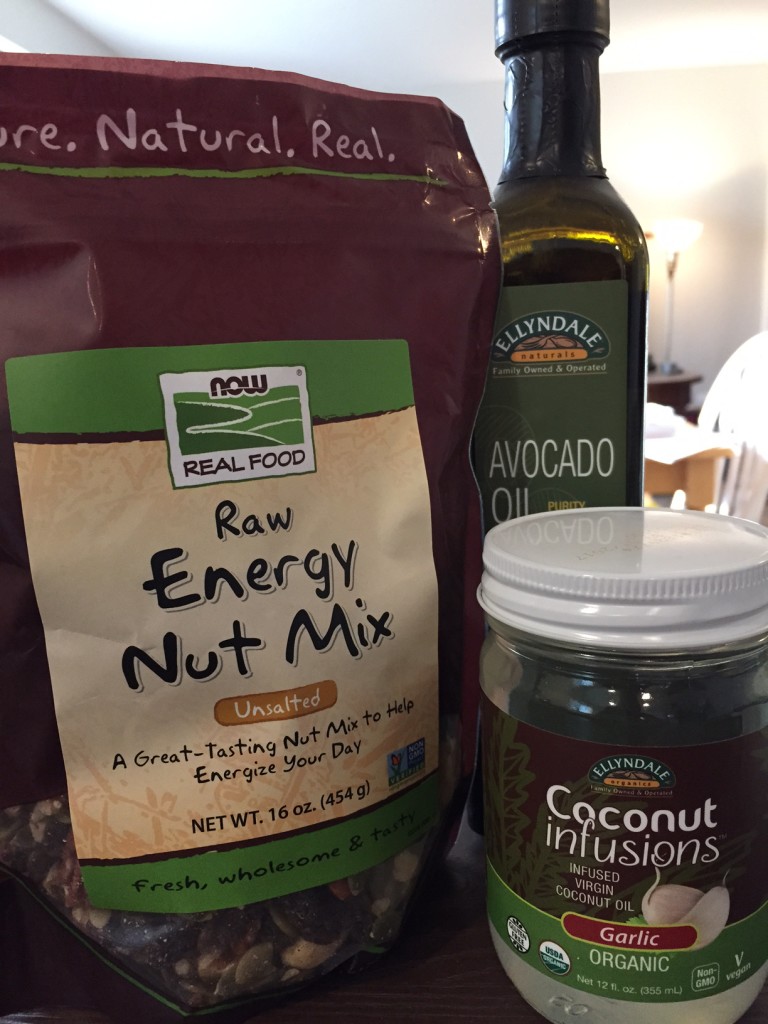 The Avocado Oil has been delicious as a quick marinade on grilled chicken and light but flavorful over a big salad.
The Coconut Infusion – Garlic had the perfect level of garlic on some sautéed shrimp I made the other night (recipe below). Since I struggle to get through a whole thing of garlic with it just been two of us, I was pretty pumped about this product. Not overpowering, still using coconut oil, and very light tasting.
The Raw Energy Nut Mix has worked as a grab-a-handful-and-go snack, as well as in a bowl for a small bite before dinner. It has all my favorite things with pecans and walnuts included.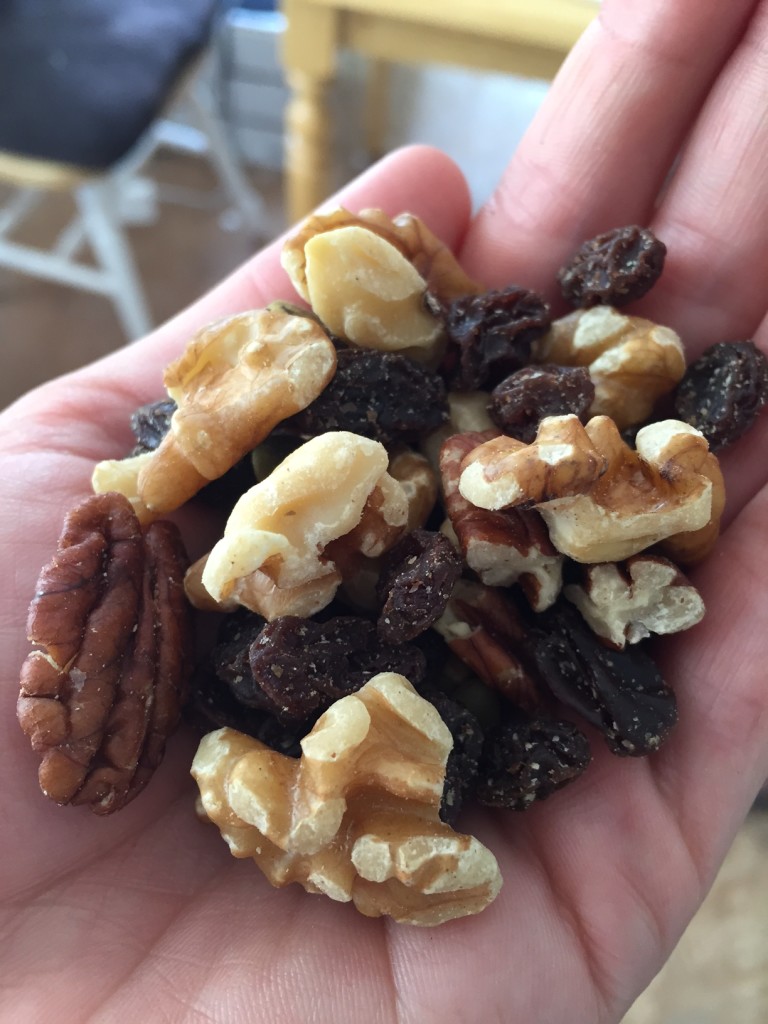 A non-food item, the Vitamin D-3 moisturizing cream, smells lemony, and not at all chemically. It goes on thick and takes an extra few minutes to totally absorb, but then it's smooth sailing.
I'm excited to try the Flax Meal in an overnight oats recipe that some of personal training clients recommended, and the Toasted Hemp Seeds into these Oatmeal Chocolate Chip Cookies (because I have a husband who loves baked goods), and these No Bake Chocolate Almond Hemp and Flaxseed Bars (for me).
I will definitely let you know how it goes when I delve into the other items as they have sparked my cooking inspiration. Until then, this Garlic Shrimp Orzo Salad using the Coconut Oil infused with Garlic is summery, easy, and tasty.
Garlic Shrimp Orzo Salad
Ingredients
1 cup Bell Pepper, chopped
1/2 cup Red Onion, chopped
2 cups Shrimp, pre-cooked, tails off
1/4 cup Parmesan
3 tablespoons NOW Foods Coconut Oil Infused with Garlic
1 1/2 cup Orzo
4 quarts Water
Pepper to taste
Instructions
Cook Orzo according to package directions
Heat Coconut oil to medium-high in a sauté pan
Add shrimp to sauté pan and cook 1-2 minutes
Add onion, bell peppers, and pepper to sauté pan with shrimp
Cook until shrimp is warmed and onion and peppers are slightly softened
In last minute, add parmesan to sauté pan
Top Orzo with shrimp sauce and enjoy!
http://www.wreckingroutine.com/2015/06/29/now-foods-for-your-summer-cookouts-garlic-shrimp-orzo-salad-and-giveaway/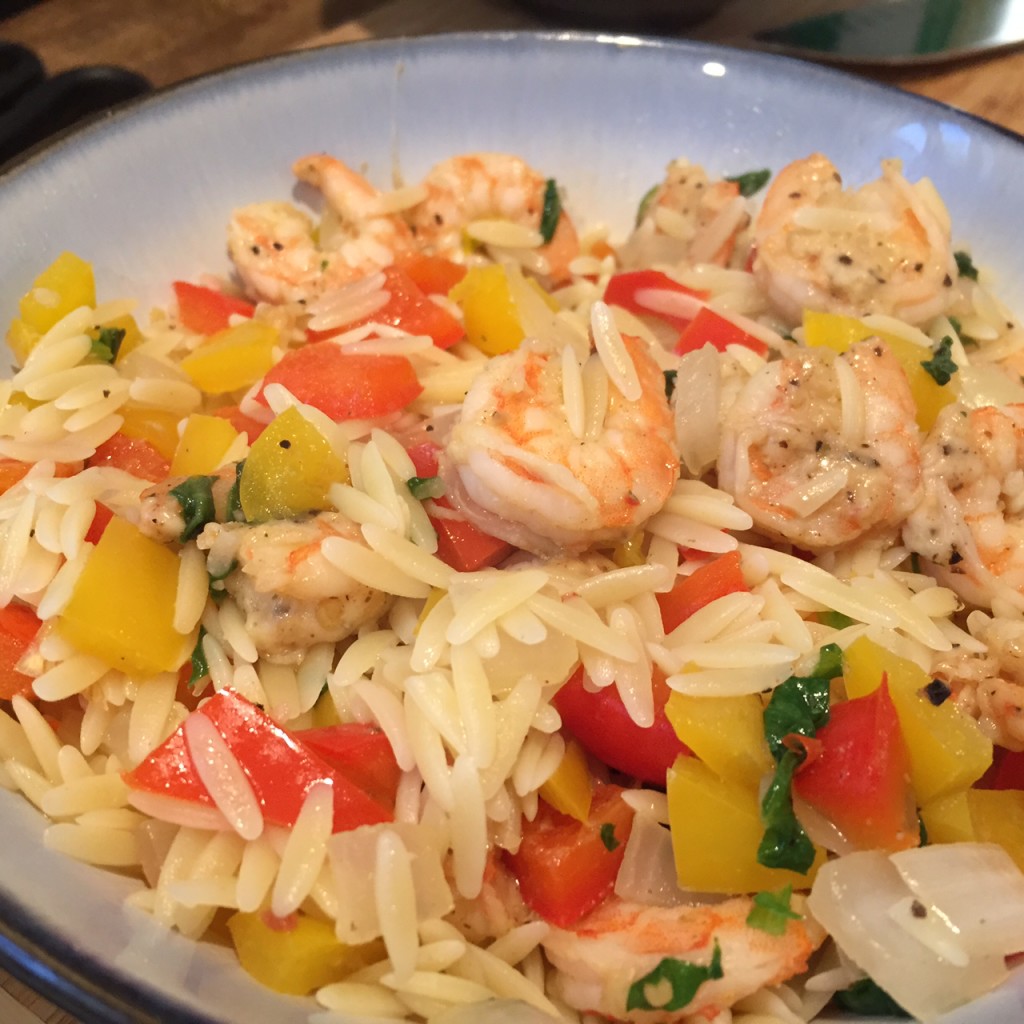 Now for the most amazing giveaway. NOW Foods is offering to send one reader the same package that I received! That means you will get all of the following:
To enter the giveaway, just use the rafflecopter below! Entries close Thursday, July 2!
*Disclaimer: I was provided NOW Foods products in exchange for my honest feedback. All opinions are my own. 
RQ: Which item from the list above are you most excited to try and why?