Ah, chicken nuggets. So many memories.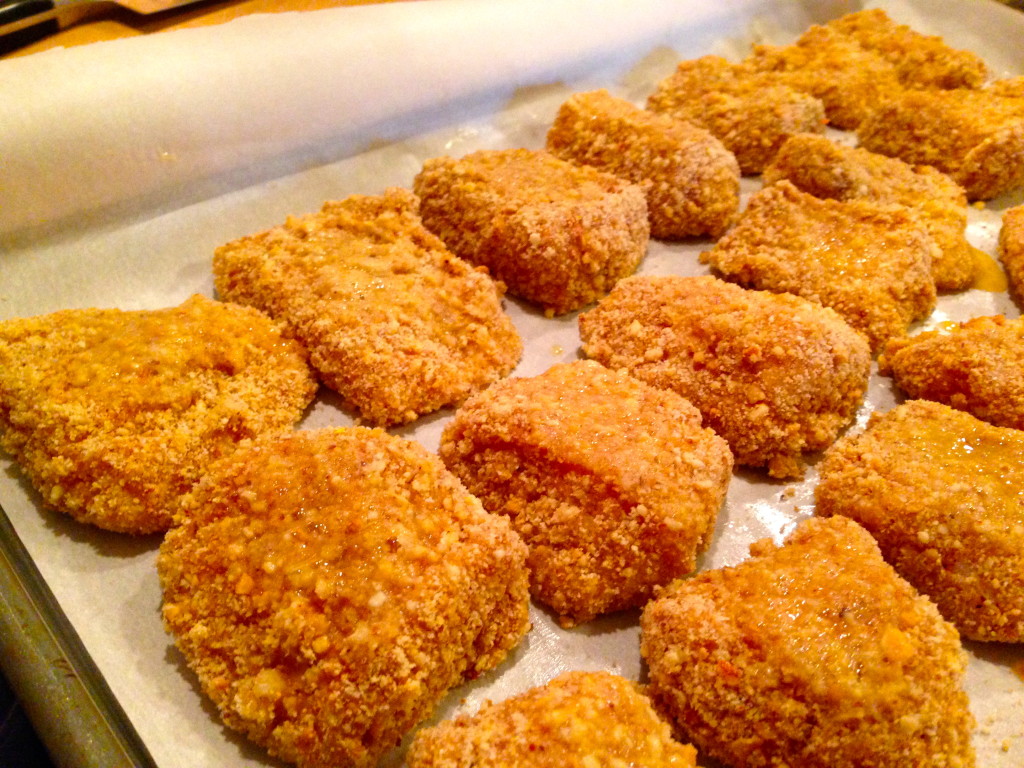 When my parents used to go out for date night, leaving one of my older sisters (and later on, me) in charge, we would splurge on a dinner of chicken nuggets and mac 'n cheese in front of the TV.
When I used to work as a nanny (for 4 girls under the age of 9), I would pull out chicken nuggets for dinner and turn on Jimmy Neutron when the girls were exhausted and their parents were going to be home late. It's a proven fact that those little golden bites are a babysitter's best friend.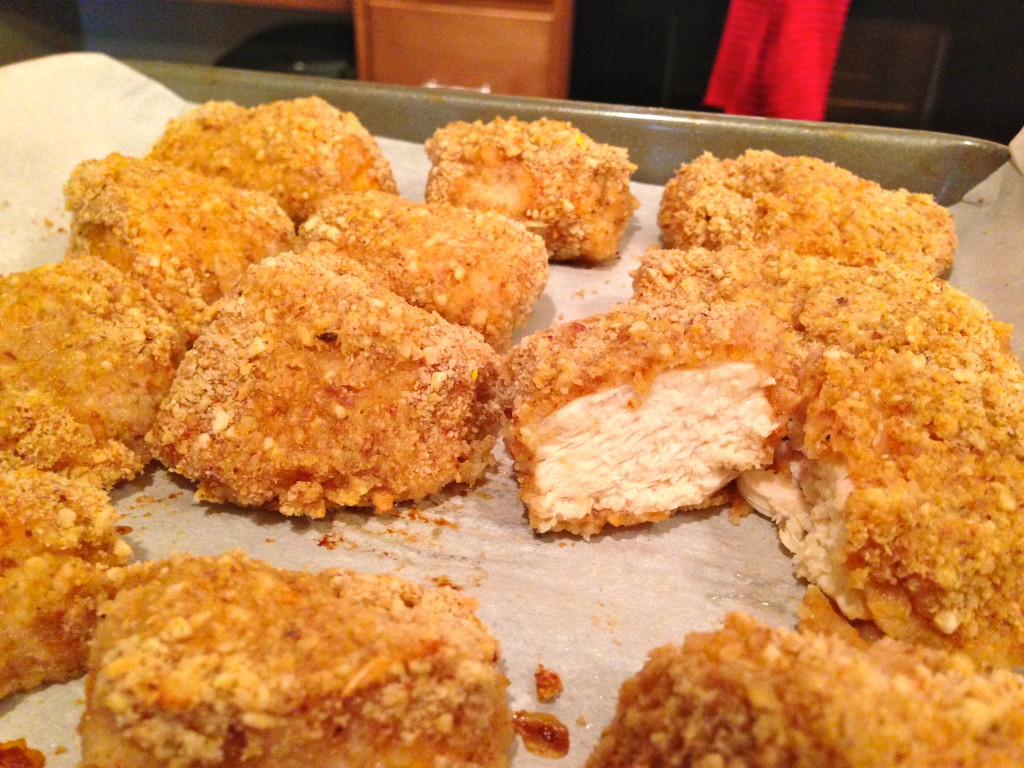 Now, when I want the oven on to heat the apartment and am craving some comfort food, it's chicken nuggets to the rescue once again. This version, however, boasts a better ingredient list and more lasting fullness.
Serve with a mustard dip (honey, mustard, salt and pepper whisked together) and a big salad and you've got a tasty, giddy, back-to-your-babysitting/babysat days dinner.
Sweet and Spicy Cashew Chicken Nuggets
Ingredients
2 teaspoons Honey
1 Egg
2 tablespoons Paprika
2 tablespoons Chili Powder
2/3 cup Breadcrumbs
1/3 cup Flour
1 cup Cashews
1/4 cup Water
1 pound boneless, skinless Chicken Breasts, cut to nugget size
Instructions
Process cashews in a food processor until powdery.
Add breadcrumbs and pulse until combined.
Transfer breadcrumbs and cashews to a large bowl or plate.
Combine flour, paprika, and chili powder in a large bowl or plate.
Whisk together honey, egg, and water in a shallow bowl.
Dip one nugget into flour to coat, then into the egg, and finally cashews.
Place coated nugget onto a parchment-lined baking sheet.
Repeat with all nuggets.
Lightly brush remaining egg on top of nuggets.
Bake at 375 degrees for 20 minutes, or until chicken is cooked through.
http://www.wreckingroutine.com/2014/10/23/sweet-and-spicy-cashew-chicken-nuggets/
RQ: What are some of your best chicken nugget memories?