This shop has been compensated by Collective Bias, Inc and its advertiser. All Opinions are mine alone. #MyPledgeCastle #CollectiveBias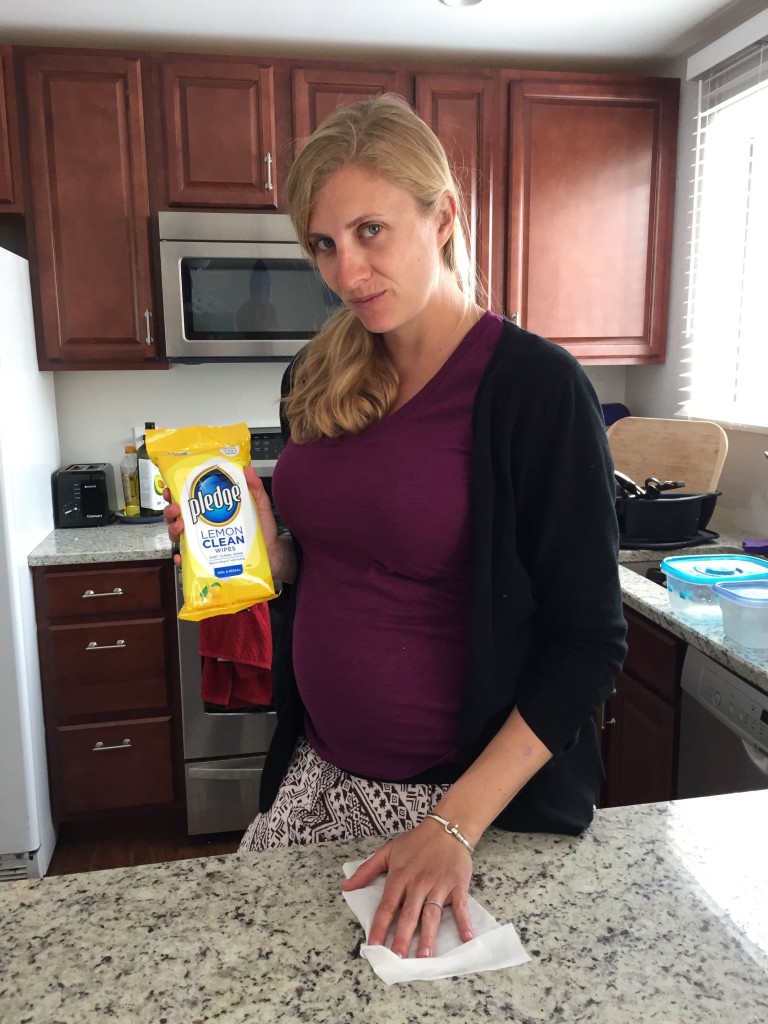 Cleaning is not my thing. I think I have a condition where I actually don't see the pile of clothes on the floor or the clutter on my home desk. The countertops can get dusty and the mirrors can get smudgy and I'll just go about my business. It's not that things are super dirty, it just takes me a while to get around to cleaning them.
Rob on the other hand is a bit of a neat freak. Thank goodness. Since Rob did most of the work on the house himself – retreading the stairs, installing the kitchen, scrapping the ceilings, painting every square inch, installing our floors, etc – it's no wonder he wants to keep the castle he built as clean as possible.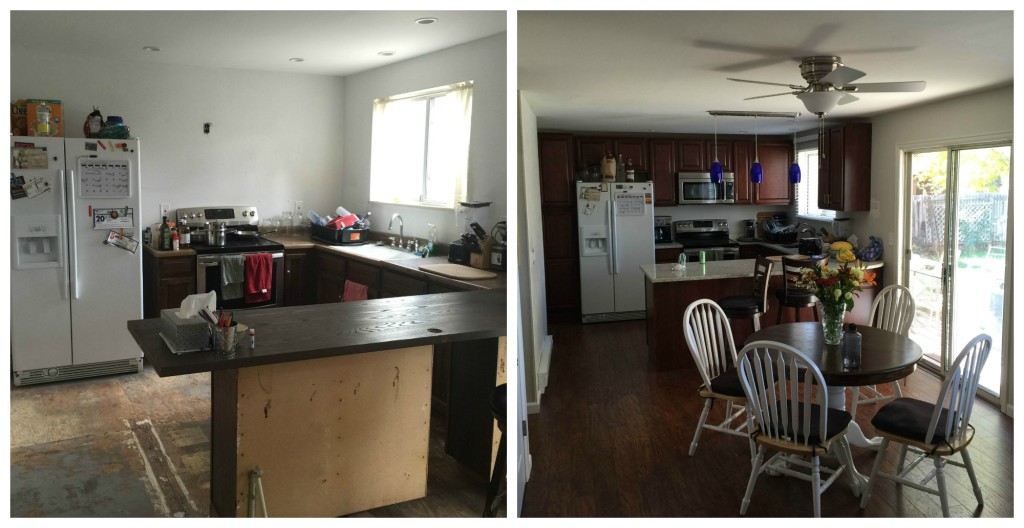 The problem is Rob tends to clean when I'm not home. I'll be out for a long run, have a late track meet, or just be coming in from a meeting that went over and I'll have plans of things I want to accomplish (blog posting, reading, TV watching). But when I open the door, Rob is in full on clean mode and my plans go out the window.
Who am I to complain, right? Wouldn't most of us love a husband who just picks up the house chores without asking? The problem is, I feel bad – to the point of being angry with myself – when Rob cleans the house without me. Like I'm not doing my share of the work in this space we've created together. I mean, the man already takes the trash out every Tuesday morning before he leaves for work, whereas I don't even remember it's Tuesday until about third period.
So, after a number of times of me moping about how useless I've felt coming home to Rob having done the grunt work, we've learned to compromise. There are a few things we do to ensure that 1) the house gets cleaned, 2) we share the responsibility, and 3) no one (ahem, me) feels irrational sadness or anger with themselves.
How to share cleaning duties with your spouse:
1. Pick a day to clean. During track season, my time gets a bit strained. Having a set day on the calendar (usually Sundays) put aside to clean ensures that we will both be home and cannot schedule anything else. A specific time frame keeps me calm and better planned for the other items on my to do list.
2. Make sure you have plenty of cleaning supplies in the house. There is nothing worse than starting a mass house clean only to get part way through the job and realize you don't have enough cleaning supplies to finish it. For a person who doesn't like to clean in the first place, running out of products is probably one of the biggest de-motivators ever.
Since we shop at Kroger, it's super convenient to run down the cleaning aisle while food shopping and pick up the Pledge® products we need to ensure we're good to go. If you're not sure which Pledge® products are right for you, check out their Facebook page or their social hub for more insight.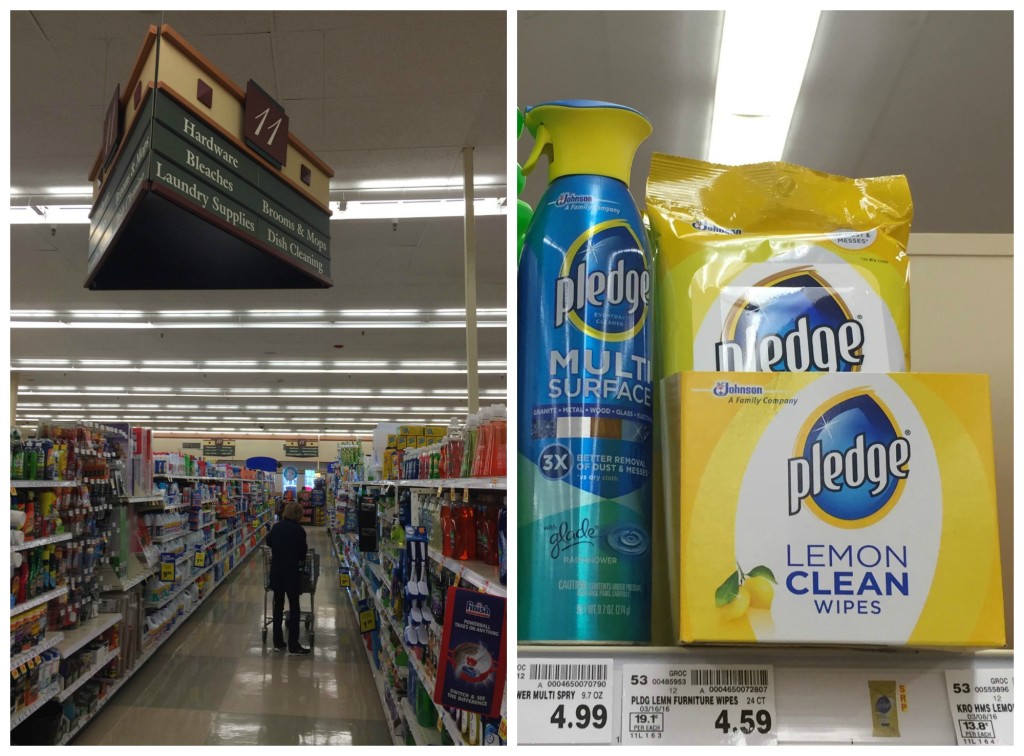 3. Determine the areas you're each going to tidy up. Picking areas of the house for each of us to attack helps things get done much more efficiently. We're able to move around our separate spaces with the appropriate cleaning materials and just get it done. If you have a spouse who is particular about how things get cleaned, doling out spaces means you can just clean how you want to without having someone looking over your shoulder. (Though I don't recommend sweeping the floors before you dust. That one doesn't go unnoticed.)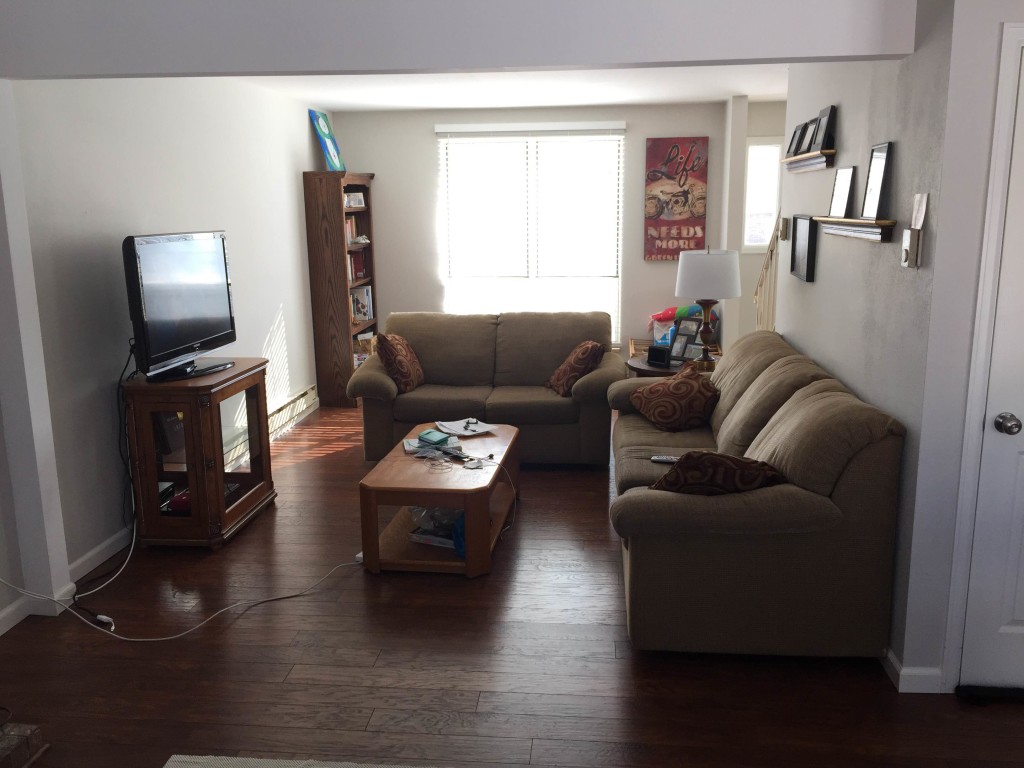 4. Choose your weapon of choice. Rob is your standard cloth and spray man whereas I prefer wipes. Since I have an aversion to cleaning anyway, the "grab a wipe, use it, and toss it" method works perfectly for me.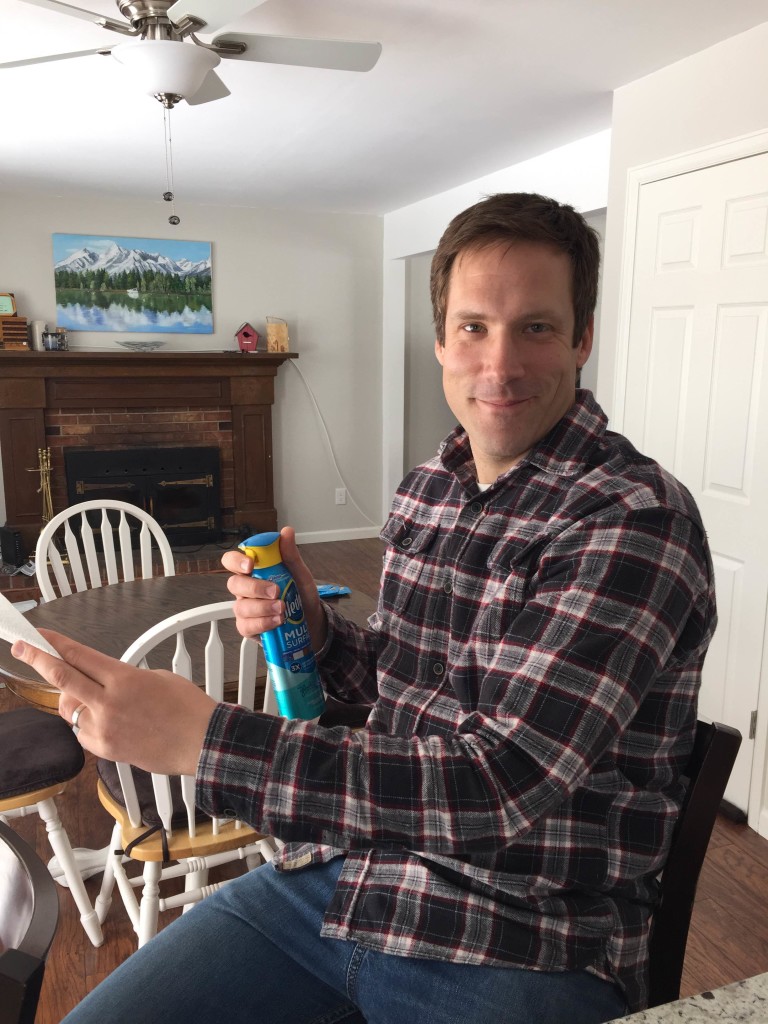 Both the Pledge® Multi Surface Everyday Cleaner with Glade® Rainshower® and the Pledge® Lemon Wipes feature Allergens Trappers® to remove dust and 90% of the allergens found in dust. No matter what Rob or I choose to use, it's the perfect situation to getting things back in order since I'm rather allergic to dust. There is also no switching around of multiple products since both work on granite and wood, which comprises 90% of our house. Goodbye dust, dirt, and smudges!
5. Pump some music you can both agree on. Having some loud music playing through the house helps the time go by much faster. If you have different tastes in music, Rob's 90's hard rock bands versus my country songs, the Pandora shuffle stations option is perfect. A mix of everything keeps everyone happy and moving right along on the chores.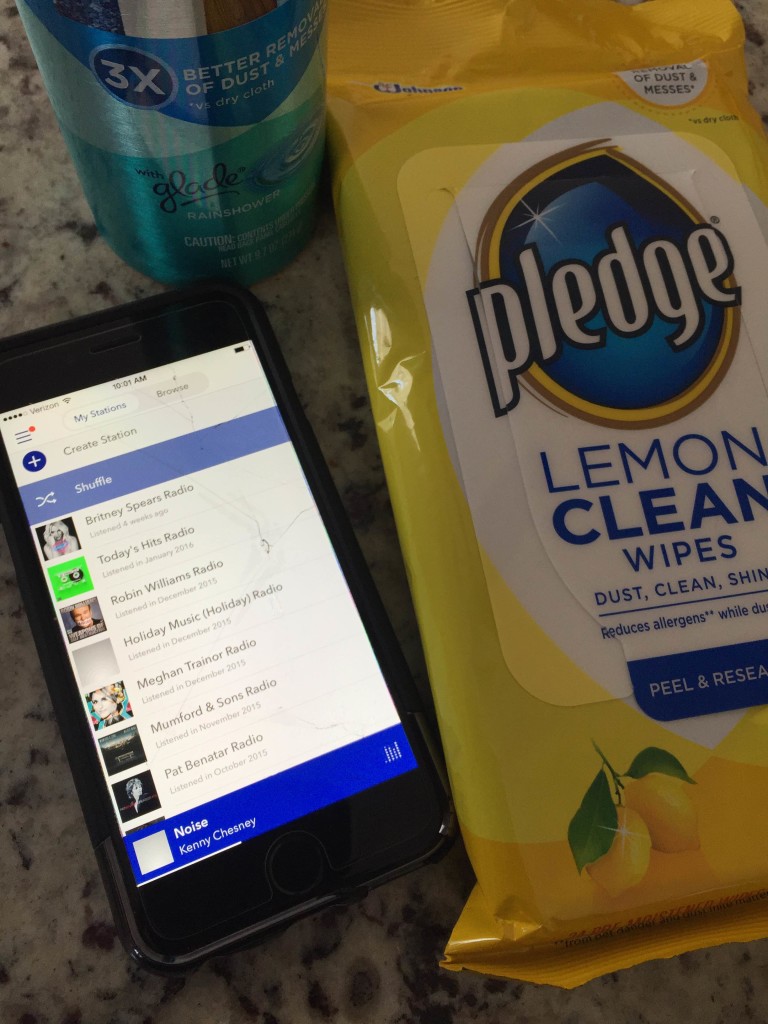 6. Clean! Music on, areas of the house picked out, and cleaning supplies in hand, you have no other choice but to get that house sparkling!
7. If all else fails, send your spouse outside to shovel snow while you finish up inside. I may be reluctant to start cleaning, but once I'm going, I don't stop until everything is done. Since the time is already set aside, I'm going to do the job right. If your spouse finishes their section early, send them off on a chore or errand outside the house so you can finish what you started.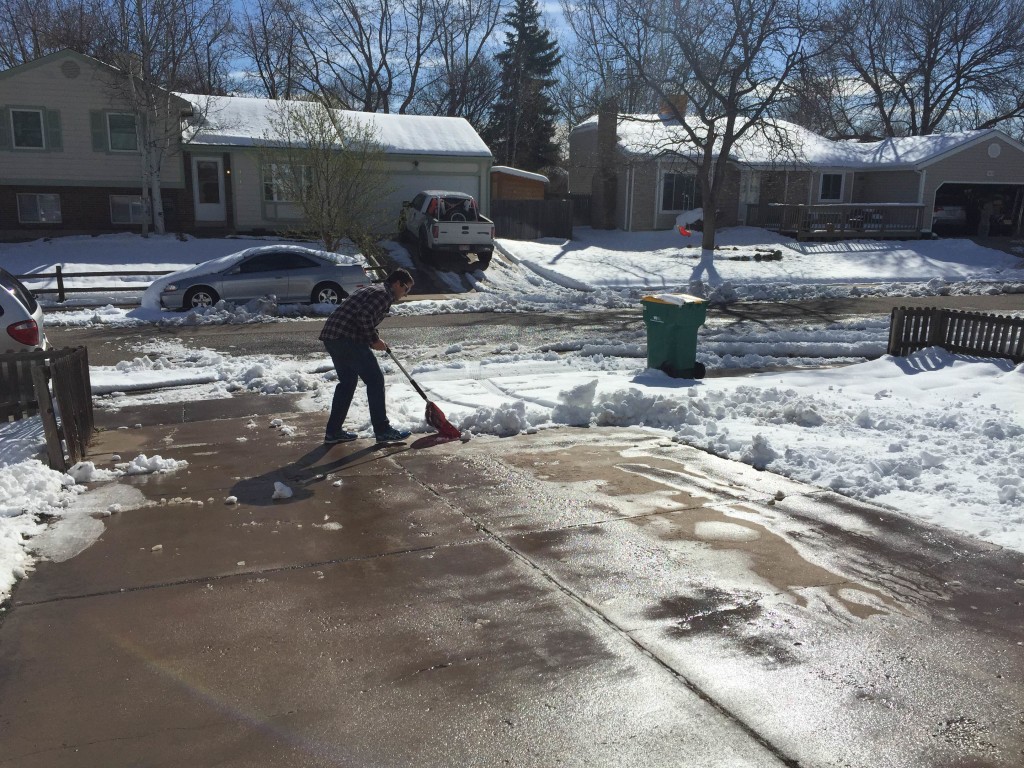 RQ: How do you and your spouse clean? Are you more of a neat freak or a let-it-go-until-I-can't-stand-it-anymore type of person?